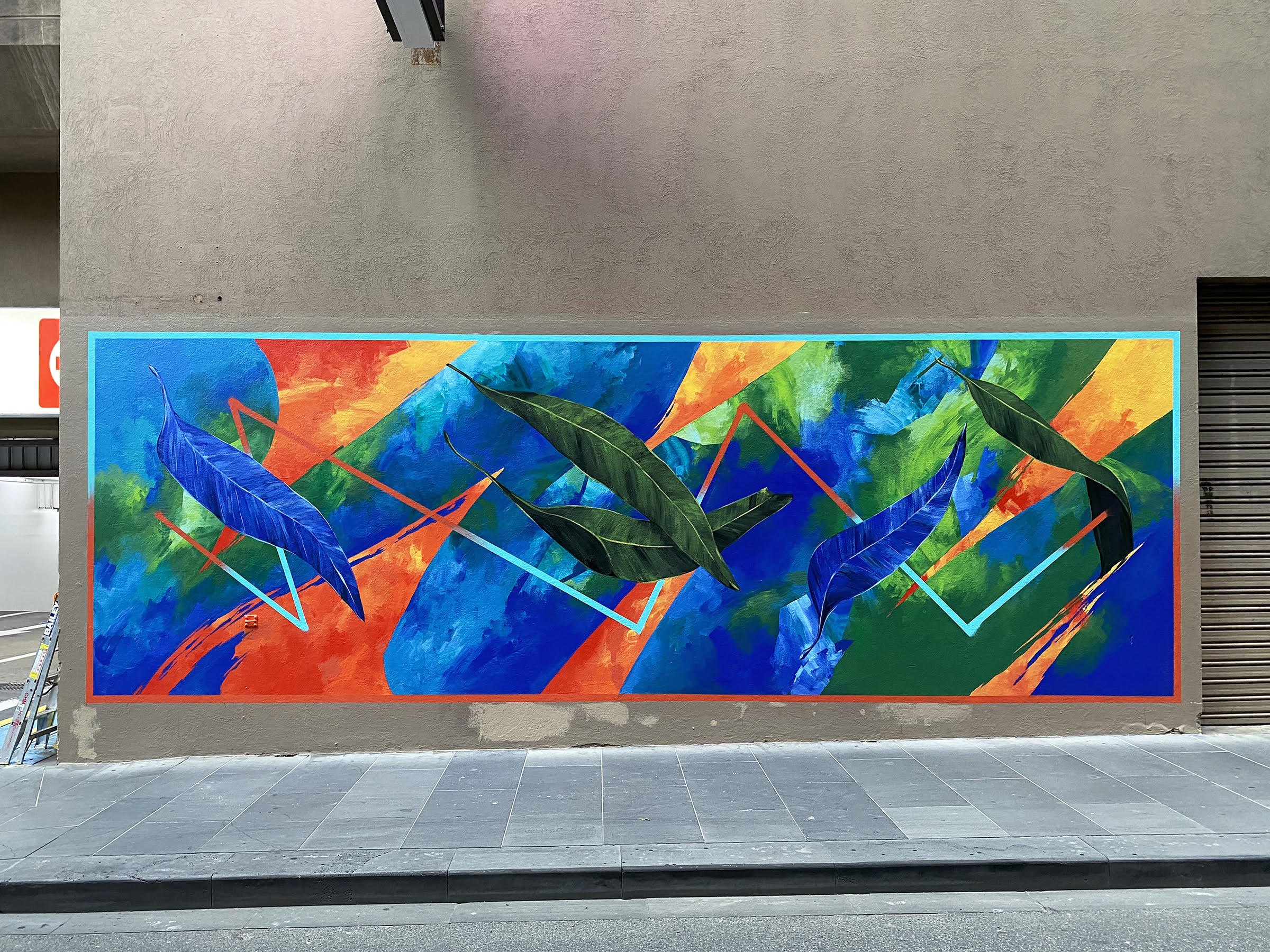 Xplore Melbourne is a free self-guided, augmented reality scavenger hunt, featuring art, music, and discovery points across the city of Melbourne. Showcasing hidden bars and restaurants, retail, accommodation and other venues impacted by the challenges of COVID-19, each month will spotlight different local artists, musicians and much-loved venues in a bid to reactivate the CBD through physical and augmented experiences.
Kicking off in October and transforming parts of the city until January 2022, participants will start the treasure hunt at the corner of Swanston Street and Collins Street, scan the QR code to activate the Acknowledgement of Country and find the clue for the next location. Xplore Melbourne activates ten different locations that will creatively unlock art, music as well as offering up exclusive specials, such as retailer discounts, free tickets to the NGV, multi-night stays at a CBD hotel, and more.
Some of the best and much-loved local artists the state has to offer are involved in the project. Expect to see new largescale artwork by artist MEGGS, and existing works reimagined by the likes of  Mike Makatron, DVATE, Sofles, Adnate (pictured left), and Kitt Bennett. The commissioned and existing artworks will be brought to life and through augmented reality that will take over public spaces across the city.
In partnership with the GRID Series and Melbourne Symphony Orchestra, music performances also powered by AR will showcase an exciting roster of budding local talent such as Flewnt, Mac-Eleven, SRISHA (pictured below), KrookLetter and Cry Baby. Walk down laneways to see musicians virtually 'busking' from the palm of your hand.