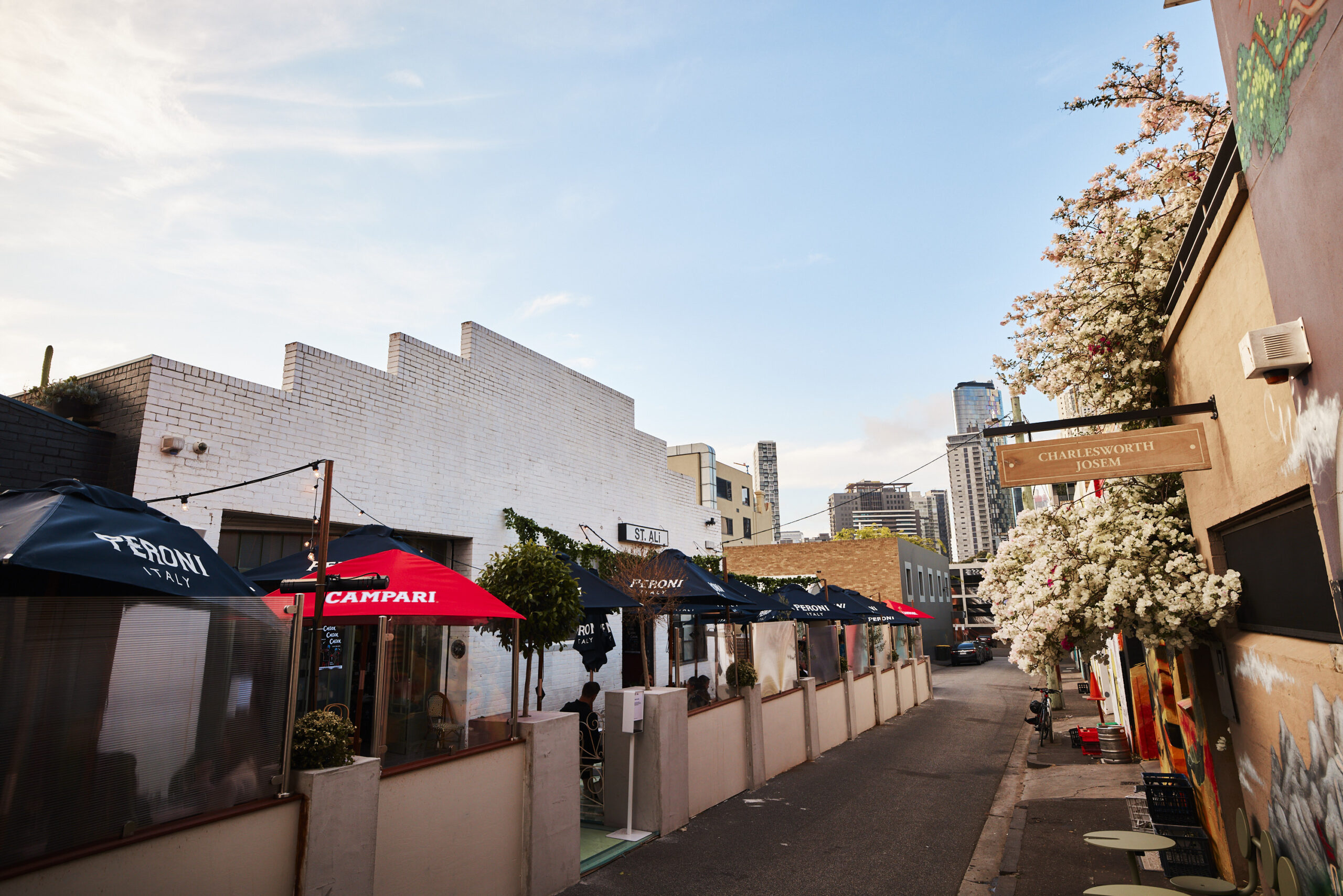 When it comes to specialty coffee, ST. ALi was one of the first. What began in 2005 down a South Melbourne laneway in a dumpster-chic warehouse has become the coffee stalwart synonymous with Melbourne coffee and good times. Under the watch of owner Salvatore Malatesta, ST. ALi has continued to grow, evolve, and cement its place as a worldwide leader in specialty coffee.
We've been a part of the ST. ALi family since 2011. Keeping up with their ever-evolving ideas and ensuring the media and the public are as excited about the company's consistent innovation as we are.
True to their form, in 2020-2021, ST. ALi hasn't let constant lockdowns and restrictions slow them down. Their pivot from hot-spot bunch café to the ST. ALi General Store, online delivery service and range of sanitisers and facemasks was one of the biggest and most successful changes we've seen in the hospitality business.
With a new iced coffee product launch into Woolworths, the launch of gin inspired sauces and most recently, their partnership with Archie Rose Whisky to create Blasphemy, the team has been kept busy through the tumultuous past year of Melbourne living.
Our strategy for Blasphemy was owned content first, showcasing the coffee whisky to the world through Australian based influencers and relevant media. We ran a successful campaign that led to editorial in Good Food, The Age, Man of Many, Broadsheet and Concrete Playground amongst others.