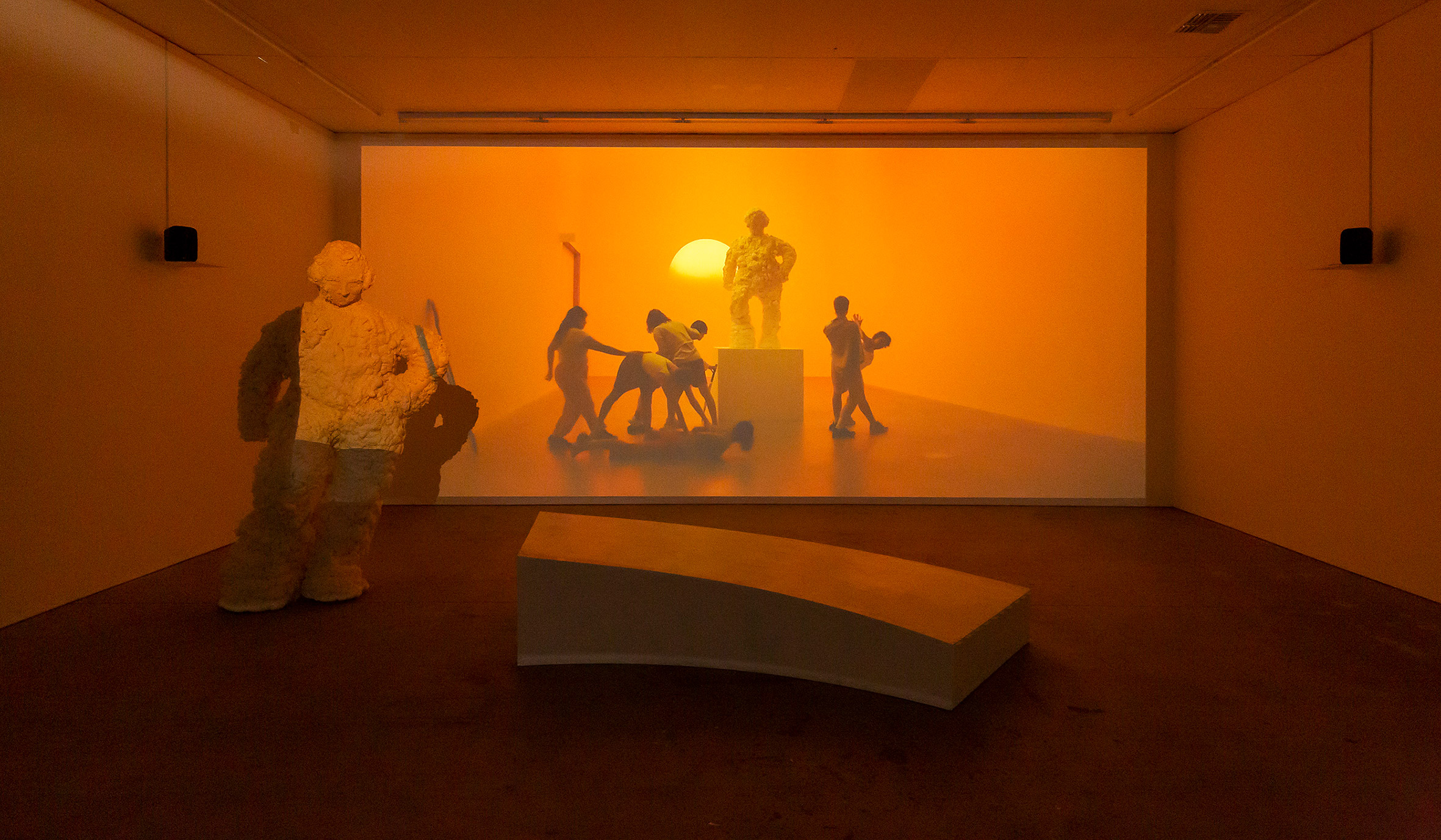 Perth Institute of Contemporary Art (PICA)
Perth Institute of Contemporary Art (PICA) is presenting two free exhibitions as part of the Perth Festival 2022. Monumental, a video installation by artist and choreographer Amrita Hepi, and We Hold You Close, a layered installation of textile and sound works by Katie West.
Monumental is an immersive video installation created by award-winning Bunjalung/Ngapuhi artist and choreographer Amrita Hepi, Presented in Perth for the first time, Monumental appeals to the grand sensation of the sun setting over the ocean in local imagination and the new day that rises in its place, imbued with the faint hope of possibility and renewal.
We Hold You Close draws together textiles, sound, storytelling and community practice of York-based, Yindjibarndi artist Katie West in her most ambitious project to date for PICA's vast ground floor gallery spaces. PICA and Perth Festival have commissioned We Hold You Close by West at an important moment in the artist's career trajectory, on the cusp of wider renown.
A vibrant textile installation presents a patchwork of dilly bags. Dilly bags are baskets made from a string-making technique that West has learned from different women over the years, used for ceremony and gathering food. Using the sewing skills she learned as a child, West's dilly bags are made of velvet, organza, lycra, and other recycled materials. This work includes a video collage of material and movement, showing West making, guiding the audience through a meditation. Through her work, West places herself within the tradition of string making, weaving, and dillybags, surrounded by her ancestors.