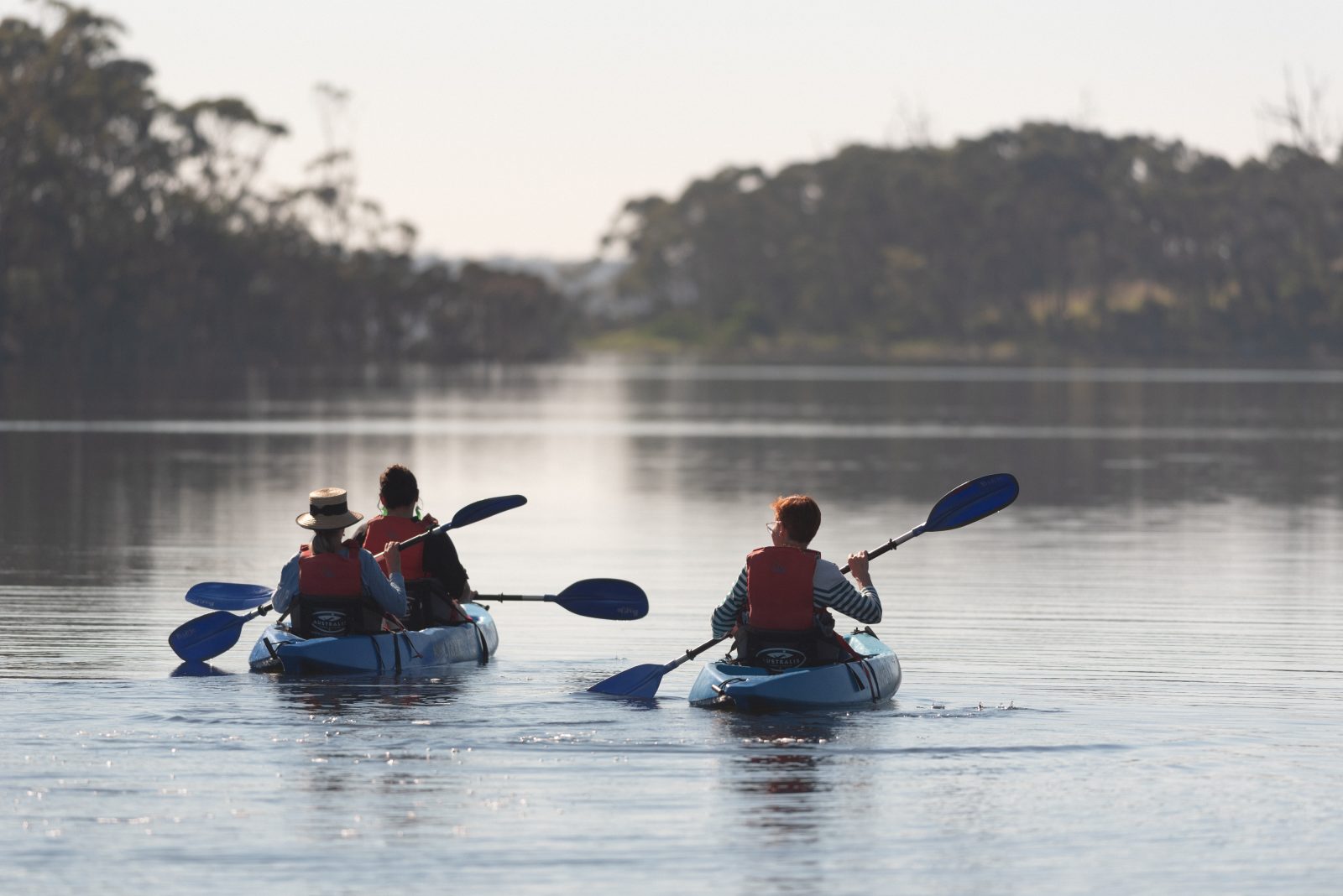 Open House Melbourne launches Open Nature – a new program of walks, talks, tours and events as part of Melbourne Design Week 2022. Activating metropolitan Melbourne and extending to the Gippsland region, the dynamic program illuminates a growing movement towards ecologically responsive, 'more than human' design practice. From Williamstown to Traralgon, Open Nature presents biodiversity bike rides, community-led kayak tours, eco-aware design discussions, Indigenous Knowledge insights and a sustainable seafood workshop exploring the complex interrelations between humans and non-humans. Offering a variety of free and ticketed activities, the Open Nature program will run from 17–27 March.           
The full program is driven by the 'more than human' design movement towards responsiveness in the face of the climate crisis. Open Nature seeks to explore and support sustainable design practices for a carbon neutral future, and engage in deep listening and learning about First Peoples' connection to Country. The Great Birrarung Parkland – By Boat brings together Traditional Owners and spatial designers to explore ways in which the Greater Birrarung Parkland idea can extend through the cities of Yarra and Stonnington, where infrastructure dominates the river corridor. Commencing with a riverside smoking ceremony, the boat tour will be led by Elders from the Wurundjeri Woi Wurrung Cultural Heritage Aboriginal Corporation and members from the Birrarung Council.
Open Nature expands on the past three years of Open House Melbourne's much-loved Waterfront program, which highlighted design that recognises water as a living entity to shape better outcomes for our creeks, rivers, and oceans.