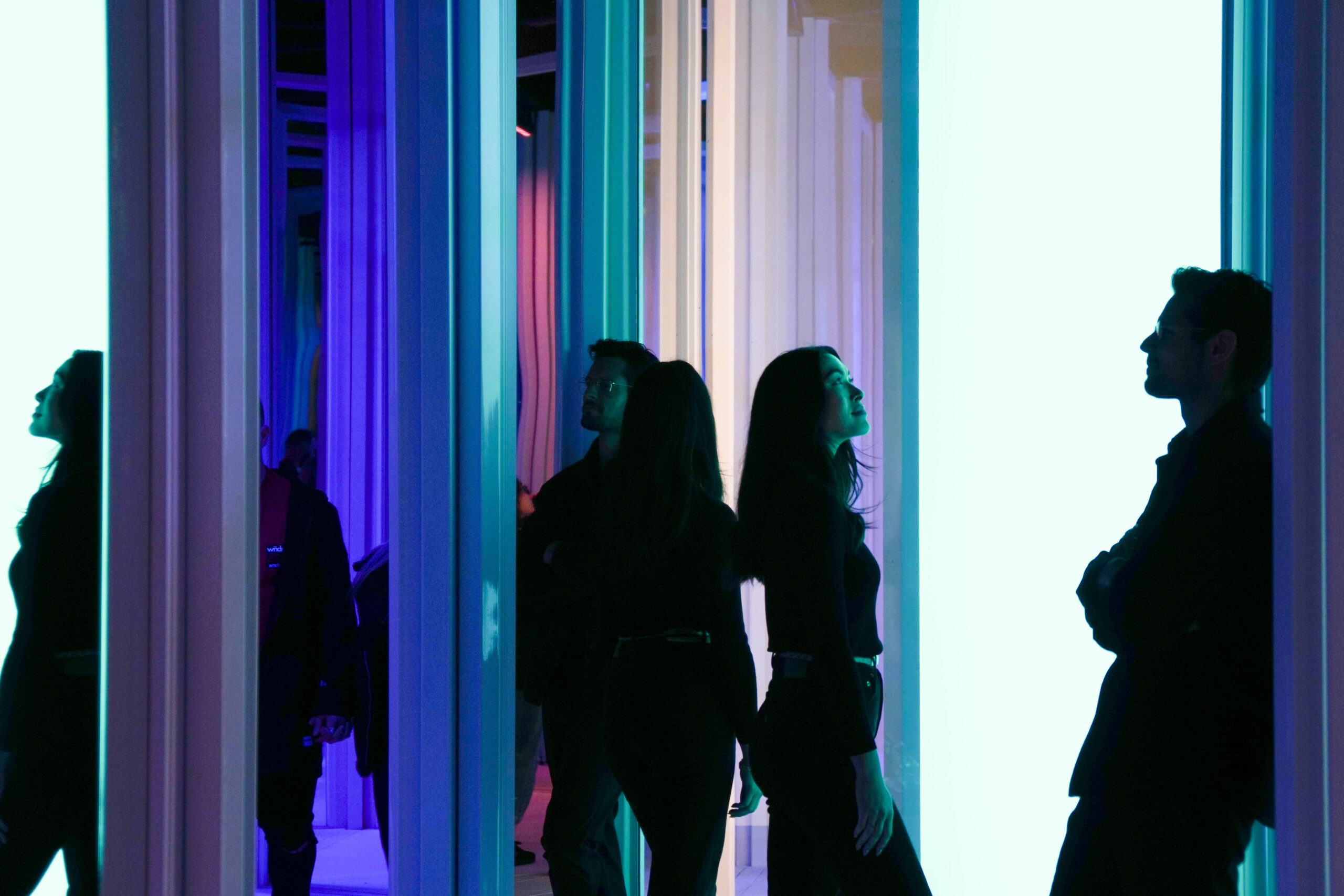 From leading installation artist Keith Courtney, Kaleidoscope is a mesmerising symphony of sound and light, dramatically staged in a 700 square-metres mirror maze. Following its premiere at Arts Centre Melbourne for the Rising Festival in 2022 Kaleidoscope became a fixture at the Brisbane Powerhouse, Brisbane Festival, and enjoyed a record-breaking attendance at Adelaide Fringe Festival.
Produced in collaboration with visual artist Ash Keating, artist Samantha Slicer, and a team of highly skilled technicians, Kaleidoscope is completed by a soundscape composed by Tamil Rogeon, featuring the National Boys Choir, for an all-encompassing sensory experience.
In 2023, Kaleidoscope made its regional debut with presentations in Bendigo and Geelong.