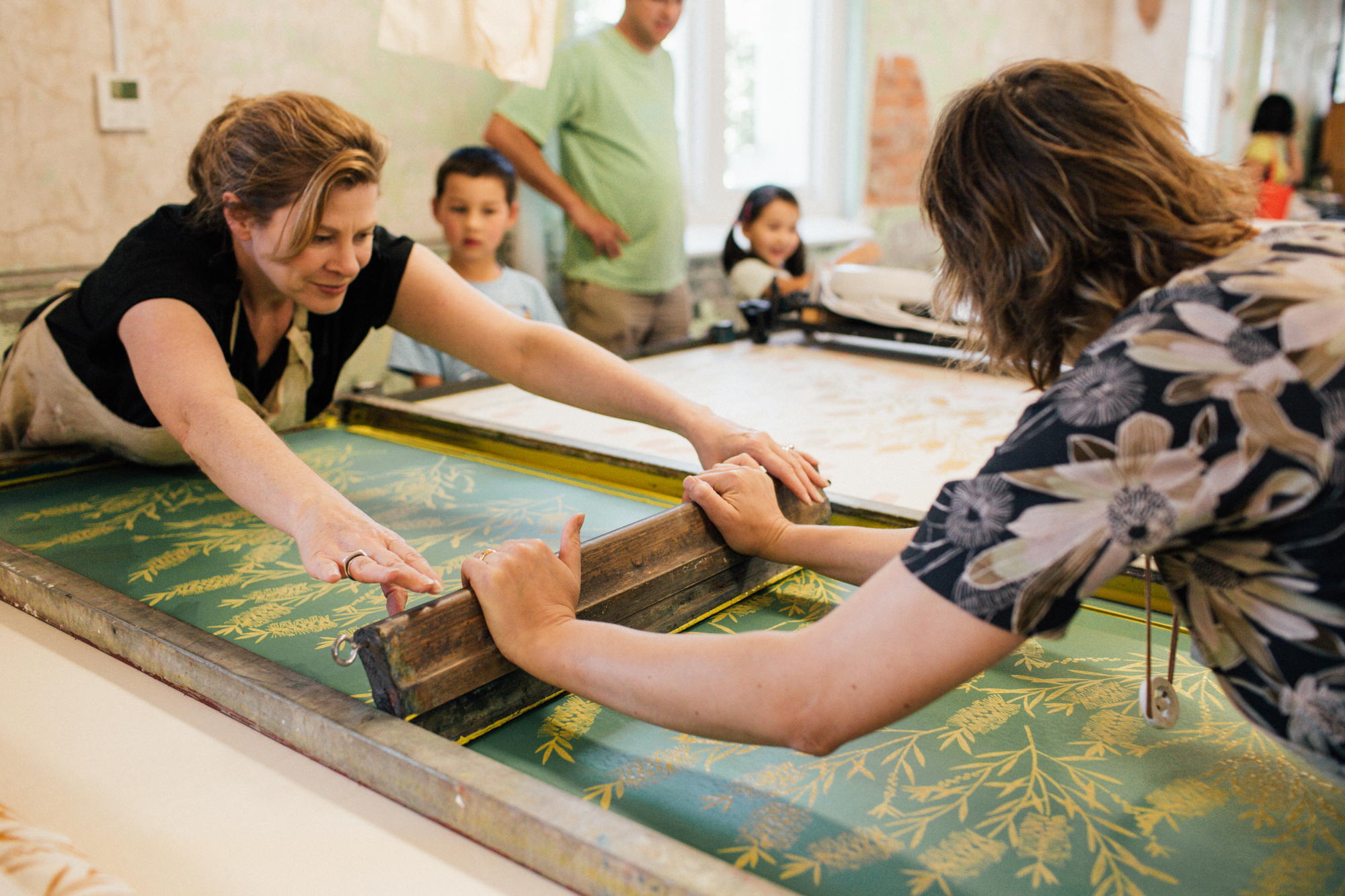 Weave It! was a collaboration between Lisa Waup, a Gunditjmara and Torres Strait Islander multidisciplinary artist (weaving and media) and John Brooks a textile, video and sculpture artist, culminating in a 17-day exhibition and workshop series for children and families in the Store at the Abbotsford Convent, from January 7-23, 2022. The project was grounded in First Nations explorations of interconnectivity, storytelling, and sustainability, created through a collaborative, intercultural process, and realised as an evolving exhibition inviting hands-on audience engagement.
Abbotsford Convent recently launched the unique Convent Made website specifically to showcase and sell the wares of Convent-based artists and creatives. The site's aim is to connect people with artists and creators and help people find original products with genuine stories while supporting a sustainable local economy.
Convent Made includes 11 artists ranging from ceramists, visual artists, photographers and textile printers, fine art painters, writers and designers, with further expansion of the site in April 2022 to include more of the Convent artist and creator community.
The ACF (Abbotsford Convent Foundation) manage the site, and proceeds will go directly to Convent based artists and creatives. The Convent and its 120+ tenants have been significantly impacted by long lockdowns and restrictions due to the COVID-19 pandemic. It's hoped that this Covent Made website will support the creatives to grow, and deepen their connections with people locally, nationally and internationally in the short-medium term and beyond