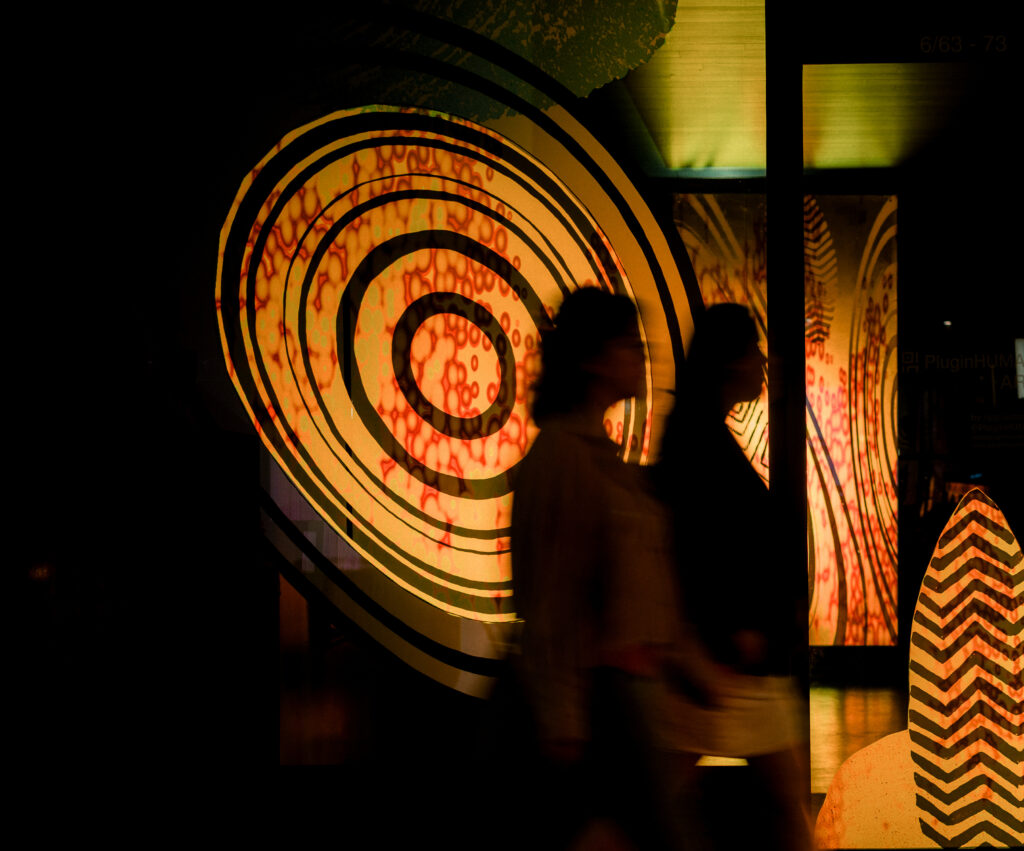 UNEARTHED - Shepparton Festival
Inspired by the wild spaces that exist within and around us, PluginHUMAN, Yorta Yorta artist Lorraine Brigdale and Akshat Nauriyal bring you UNEARTHED, a projection mapped mural and microverse.
UNEARTHED engages both physical and digital landscapes. The artwork features a mural with contemporary re-workings of Yorta Yorta shields by Lorraine Brigdale and enlarged micrographs by PluginHUMAN (Betty Sargeant and Justin Dwyer). The circular patterns in the mural have been made from micrographs and mathematical noise. Sargeant photographed the microscopic detail of wasp wings and Dwyer applied mathematical noise to the images. This created circular motifs that fuse scientific imagery with computer generative processes.
The mural, which be a permanent feature, includes an icon that connects audiences with a microverse. When audiences hold their phones to the icon, they access an explorable digital landscape created by Akshat Nauriyal. This microverse is a parallel universe that exists alongside our non-digital reality.
During the festival (March 18-April 3), the mural will be transformed after dark into a projection mapped light experience created by Justin Dwyer.