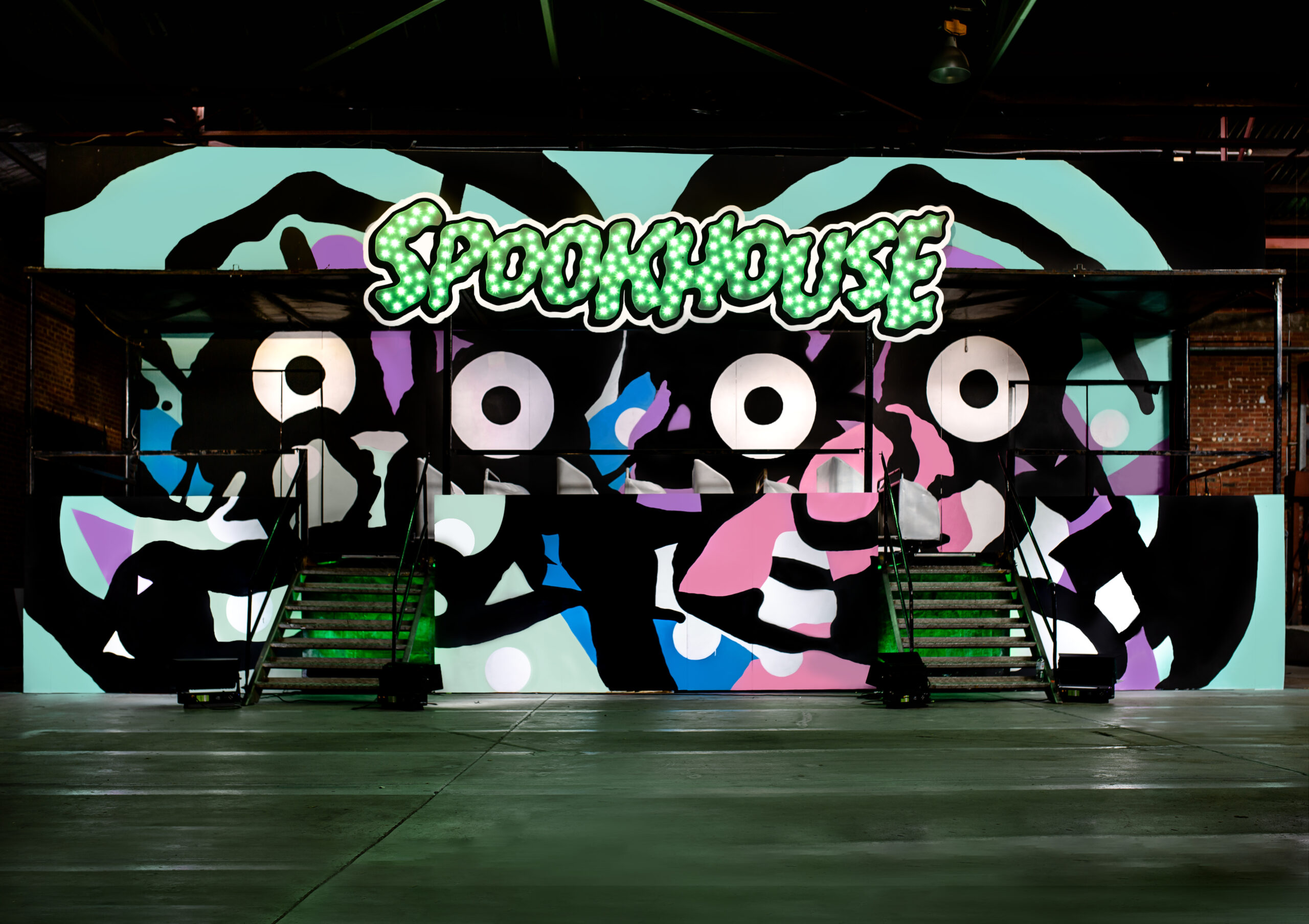 SPOOKHOUSE by Mysterious Al
SPOOKHOUSE is Mysterious Al's most ambitious project yet and a world first concept. The reimagined fairground ghost train journeys through a labyrinth of paintings, sculptures, and motorised installations created by the artist. Al presents his largest show to date with over 70 new works across the ghost train and adjoining gallery space, challenging the way we engage and interpret art.
Mysterious Al is a contemporary artist from London UK; living and working in Melbourne, Australia since 2011. Al rose to fame in the early 2000's through the explosion of street art, developing a notoriety for his colourful, energetic works. Al's current paintings are based on ancient tribal masks, reimagined in wild contemporary colours. His work is striking and fun. But look closer and you'll see fragility, vulnerability and pieces that poke fun at man's psyche and a fragile sense of self.