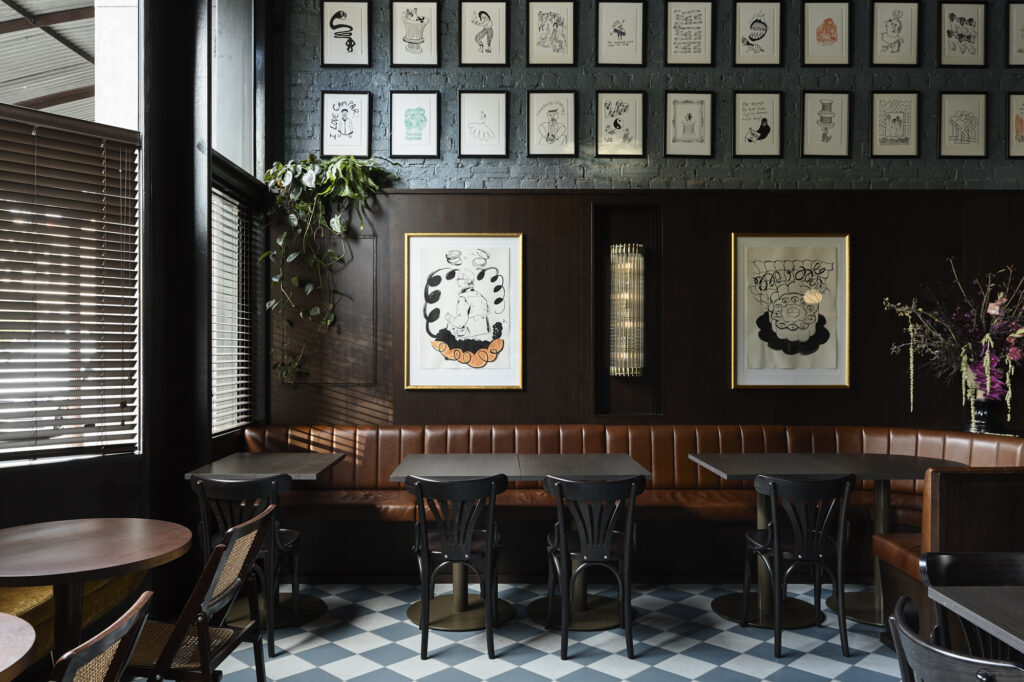 Poodle
Poodle Bar & Bistro and Poodle Upstairs is fast becoming a Fitzroy favourite and venue of choice for private events. Award-winning interiors by Bergman & Co across the two-storey restaurant help create a beautiful experience for parties of all sizes with event spaces spanning the Private Dining Room, Upstairs Lounge, Courtyard and the complete venue.
Since opening in 2020, Poodle's interiors have received high commendations in Best Restaurant Design, Best Bar Design categories at the 2020 Eat Drink Design Awards, as well as Best Hospitality Design at this year's IDEA Awards.
Rocco's
Rocco's Bologna Discoteca gained a cult-like following for its hot Italian sandwiches, pasta, salumi and other Italian specialties and now has a permanent home on Gertrude Street, Fitzroy.
Rocco's first gained its popularity during the pandemic, while sister venue, Poodle Bar & Bistro were still getting a fit out. The team decided to have a "pop-up" kitchen in the space and offered the now signature meatball subs and fried-bologna sandwiches to takeaway. Once restrictions eased and the demand for sandwiches grew, owners Zoë Rubino, Emilio Scalzo and Josh Fry decided that Rocco's deserved a long-term destination.
The Gertrude Street location has been transformed with rich amber-wood details and curtain-covered windows, paying homage to old-world Italian trattorias, with cosy booths separated by curtains and a sprawling open kitchen.