MIFF Summer Residency: Australia's leading film festival lands at Bunjil Place
Friday 5 – Sunday 21 February 2021
Showcasing innovative international and Australian films since 1952, the Melbourne International Film Festival (MIFF) will be taking over the Plaza at Bunjil Place from Friday 5 – Sunday 21 February for a month of outdoor cinematic experiences for the local community, families and movie buffs to enjoy this summer.
Tickets are $10,which includes a redeemable item at the candy bar upon arrival. The Plaza brings with it plenty of food and beverage options available during screenings, and punters can bring their own picnic spread for the perfect night out under the big screen.
To wrap up MIFF's summer residency and celebrate the PHOTO 2021 Festival, Bunjil Place will host a special closing night event called Double Bill – PHOTO 2021 & MIFF on Sunday 21 February to take place before the evening's showing of NEON (film still pictured right).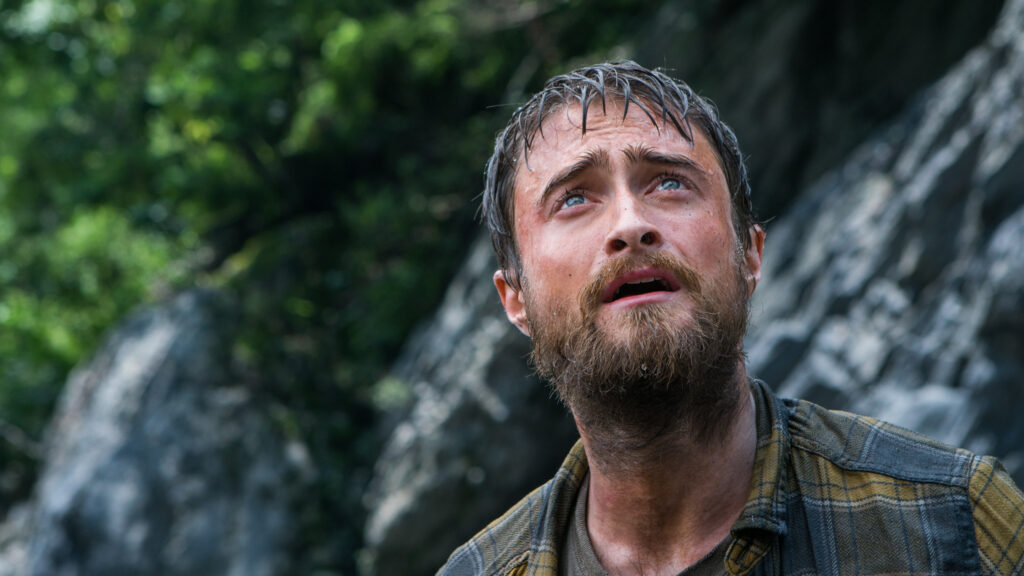 Beginning at 4pm, the night kicks off with The 13 Most Beautiful… Songs for Andy Warhol Screen Tests, a selection of the hundreds of screen tests Warhol shot in the 1960s set to a haunting soundtrack by Dean and Britta. As an appreciation for the iconic video series, Bunjil Place invites the community to submit their own three minute 'screen test' video online, that will be a part of a special presentation of community screen tests played on the big screen.
Bunjil Place will edit all submissions by applying the same filming techniques as Warhol did during the series he developed at the factory in the 1960s. And all video works will be accompanied with a live music score performed by synth-pop trio Video Video comprised of Matt Doll (The Mavis's), Byron St John and Matt Sigley.
The unique Double Bill experience is a finale event not to be missed, and submissions for screen tests must be done online here and close on Friday 12 February.
The MIFF Summer Residency features MIFF 2020 top picks, live music, a selection of shorts packages and feature films, including:
Family shorts package
Friday 5 February, 5.00pm-6.30pm
From Ethiopia to Colombia, and weaving through the lands of this very continent, experience tales about ancient stones, connection to country, and the mesmerising tricks of hula hooping teens. Families will enjoy a selection of seven award-winning and internationally acclaimed shorts. View the full line-up of family shorts here.
H – is for Happiness (PG)
Friday 5 February, 6.30pm–8.10pm
Miriam Margolyes, Emma Booth, Richard Roxburgh, Deborah Mailman and Joel Jackson star in this delightful adaptation of the award-winning YA novel My Life as an Alphabet.
Live performance by Alejandro Aguanta and Jungle (M)
Sunday 7 February, 5.30pm–8.00pm
Warm up to the evening's film screening of Jungle (film still pictured) with a live music performance by Bolivian artist Alejandro Aguanta beforehand from 5.30pm-6.00pm. In Jungle, Harry Potter's Daniel Radcliffe joins Wolf Creek director Greg McLean in the Bolivian rainforest for a gloriously tense survival thriller based on the bestselling real-life story of adventurer Yossi Ghinsberg.
Live performance by Arugula and The Death and Life of Otto Bloom (M)
Sunday 14 February, 5.30pm–8.00pm
Enjoy the beautiful live music of Arugula from 5.30pm-6.30pm before diving deep into the evening's film of The Death and Lift of Otto Bloom. Experiencing his life in reverse, Otto Bloom passes through time backwards while remembering the future. Is he a psychic, a time traveller, a madman or living proof of Einstein's theory of relativity? A Valentine's Day special of an impossible love story through the fabric of time, starring Xavier Samuel (The Twilight Saga), Rachel Ward (The Thorn Birds), her daughter Matilda Brown, and directed by Cris Jones.
A Taster of Shorts
Friday 19 February, 6.00pm-7.30pm, free event
Highlights from Sundance, Venice, London, and Toronto abound in this program that sees a range of styles, from local animation and comedy to international one-take thrillers, universal stories of love are placed alongside heart-wrenching tales of loss. Film buffs will enjoy a selection of seven award-winning and internationally acclaimed shorts. View the full line-up of shorts here.
NEON (PG)
Sunday 21st February, 6.30pm–8.00 pm
A visual feast celebrating the art and science of neon – an environmentally sustainable source of illumination, a creative inspiration and, yet, a fading craft. Directed by Lawrence Johnston, NEON traverses the world from New York to Las Vegas to London and Melbourne.
Bunjil Place is an award-winning cultural precinct in the City of Casey that first opened in 2017. The name and striking architectural design of the facility were inspired by stories of Bunjil (also known as 'Bundjil') the 'creator', from our First Nation's People. Bringing together an outdoor community plaza, theatre, multipurpose studio, function centre, library, gallery and more – Bunjil Place is a destination for high quality arts and entertainment in Melbourne's south east.
MIFF Summer Residency at Bunjil Place
Friday 5 – Sunday 21 February
Tickets: $10
2 Patrick NE Dr, Narre Warren VIC 3805
https://www.bunjilplace.com.au/news/melbourne-international-film-festival-summer-residency
Double Bill – PHOTO2021 & MIFF
Special closing night event – Sunday 21 February, 4.00pm-8.00pm
Tickets: $10
https://www.bunjilplace.com.au/double-bill-photo-2021-miff
Screen test submissions byFriday 12 February: https://bit.ly/3ibGWwy
Image credit: Jungle, Greg McClean, (2017), image courtesy of MIFF.