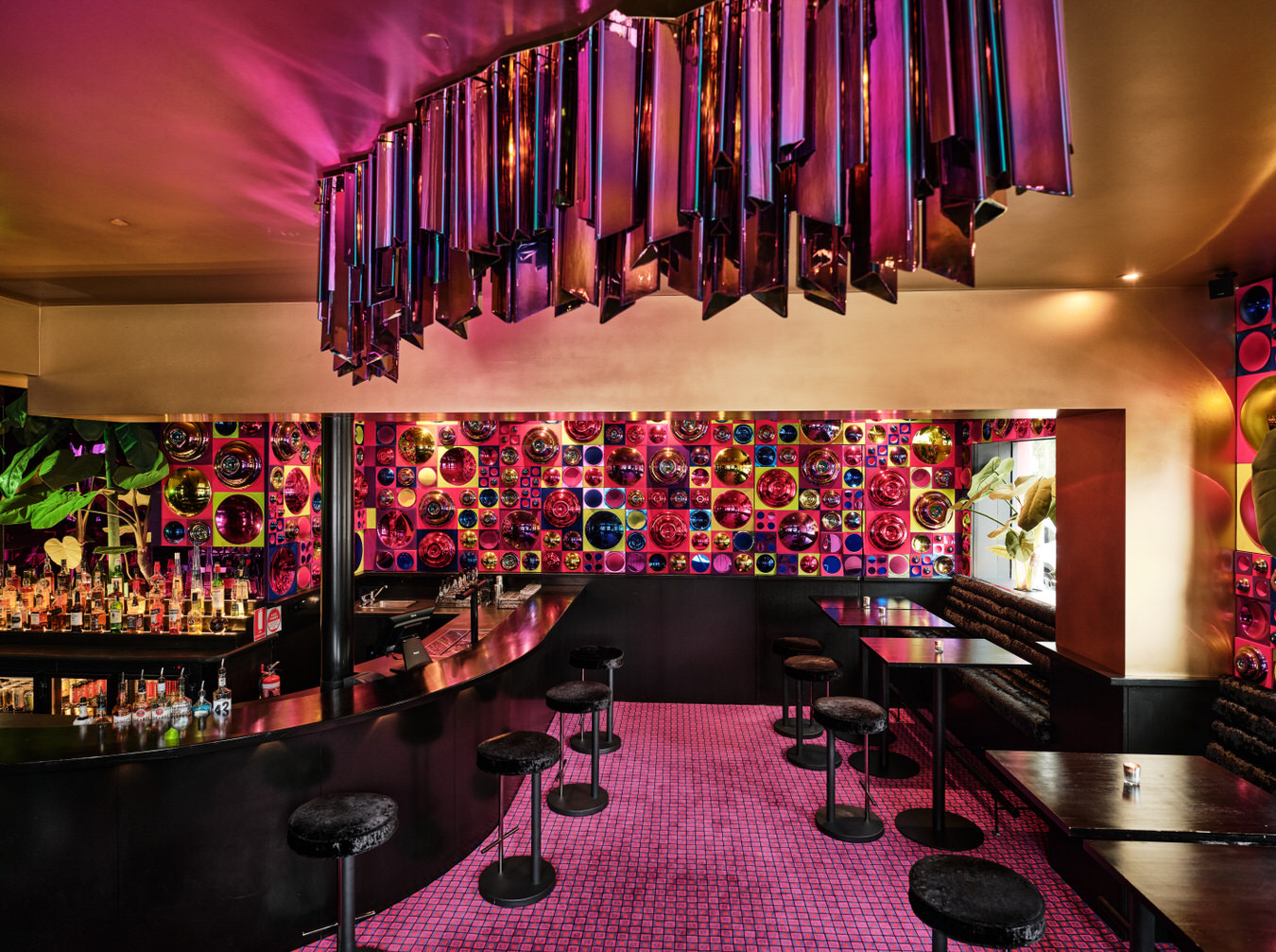 Iconic Melbourne party legend, Tracey Lester, has opened the doors of a new Fitzroy gem, The Gertrude Hotel. The Gertrude Street pub opened in April 2022, exhibiting a Studio 54-esque energy, mixed with a contemporary Australian pub atmosphere.
The venue includes a spacious upstairs bar, along with two private rooms that open up to a rooftop. An extensive menu curated by Sarradan Sharp (ex-Press Club, Maze) offers accessibly-priced pub staples such as fried calamari with smoked yoghurt, or whole roast chicken with pickled sweetcorn and sweetcorn puree.
Lester first entered the hospitality scene in the 1990s, with successful Gertrude Street venues such as the Builders Arms and Yelza Bar. Visit her latest creation, The Gertrude Hotel, located at 148 Gertrude Street, Fitzroy.