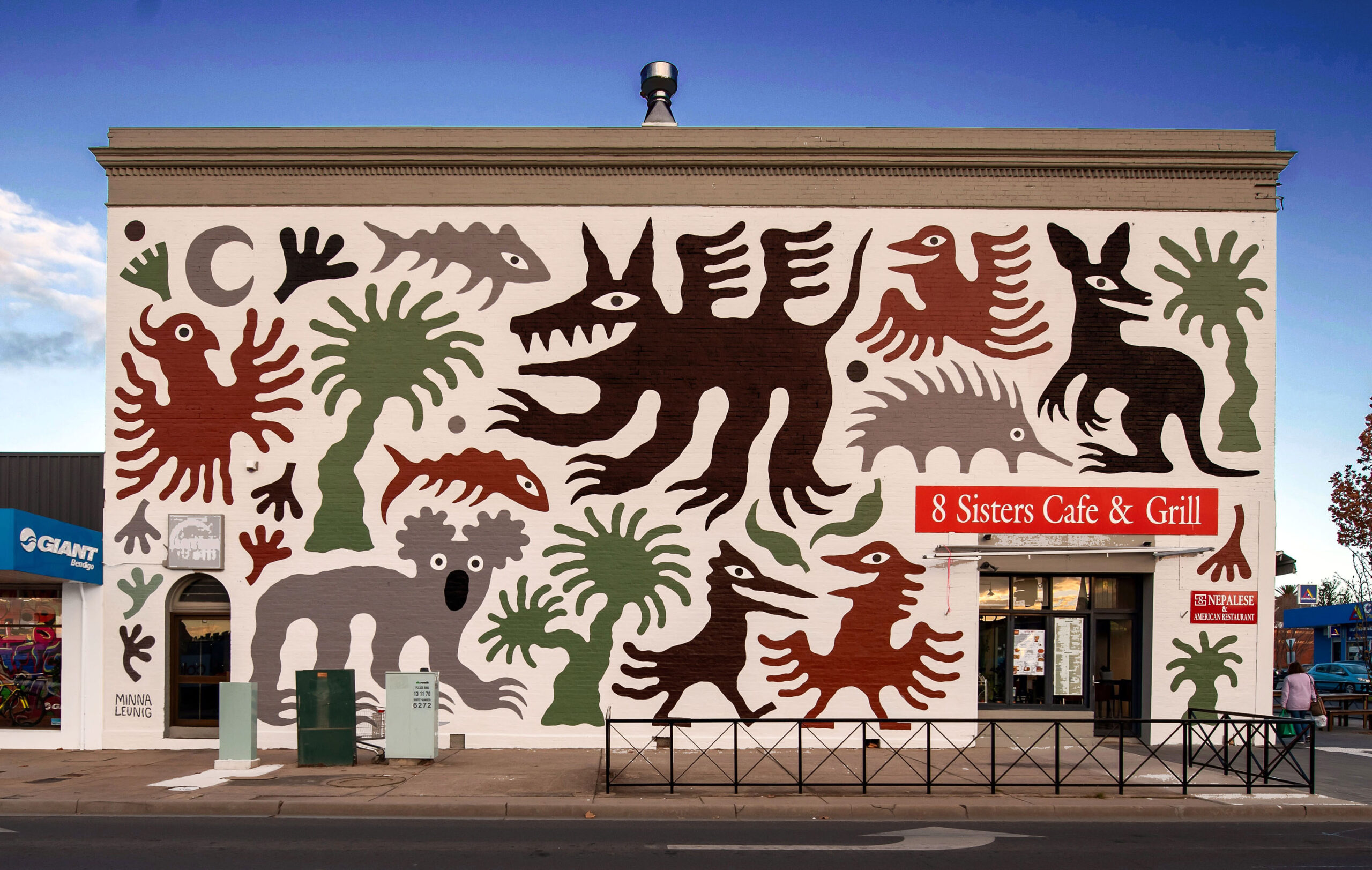 East Gippsland inaugural multi-dimensional public art experience
East Gippsland welcomes an inaugural multi-dimensional public art experience which will transform objects, tunnels and structures housed along the East Gippsland Rail Trail, running from Bairnsdale to Orbost.
A curated program of local artists from Gunaikurnai Country and visiting artists whose practice focuses on flora, fauna and natural environment will design works that draw attention to the natural environment, assist in visual storytelling and connect and grow human relationships with the land through art.
The new public art project created and produced by Collingwood-based creative studio, The Social Crew, will be free to experience by the public from May 2022. The solo and collaborative works are being informed and led by the story of the Gunaikurnai community. Local artists include Alice Pepper, Patricia Pittman and Robbie Farnham. Visiting artists include David "MEGGS" Hooke, Ling and Minna Leunig.
The public art trail follows the route of the former Orbost railway line and passes through a variety of forest and farmland landscapes with snapshot views of the picturesque Gippsland Lakes. Visitors can expect a diverse range of artworks that bring attention to the natural environment, local stories and Indigenous places of interest by reinvigorating spaces, structures, tunnels, pathways, unique surfaces, existing buildings/sheds, and complemented by natural landscapes across rivers, forests and small townships along the way. Highlight locations will include Deep Creek Pipes, Wiseleigh, Mossiface Hall, Mossiface and Bruthen Underpass ​​and more. The full announcement of artist locations will be released in April 2022.