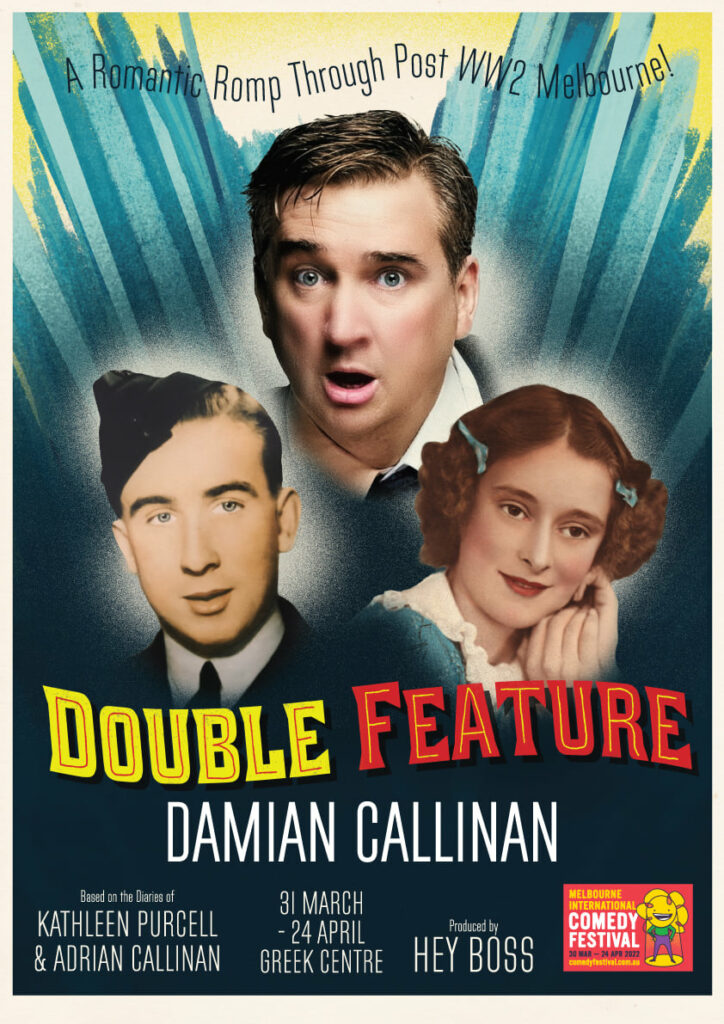 Damian Callinan - Double Feature. MICF 22
Damian Callinan digs up his family diaries in a romantic romp through post-war Melbourne with 'Double Feature'. In a brand-new show for Melbourne International Comedy Festival (MICF) 2022, three-time Barry Award nominee Damian Callinan mines a surprise discovery of his mother's 1946 diary, creating a cinematic, romantic romp through Post WW2 Melbourne. However, her diary poses more questions than it does answers.
With suitors lining up for 19-year-old Kathleen Purcell, will Jack Bowlen ever get the Canadian Two Step right? Will Ron Rogan keep his hands to himself? But most importantly for Damian's very existence, will she notice the dapper fly boy who has just returned from active service?
His mother's charming journal is hilariously contrasted with his father Adrian's retirement diary that bookends his parent's loving relationship and sadly, reveals the tragedy that brought it to an end. The creator and star of the Netflix hit film 'The Merger,' uses his powerful gift for storytelling to recast his parents in a funny and poignant double feature of love and loss.