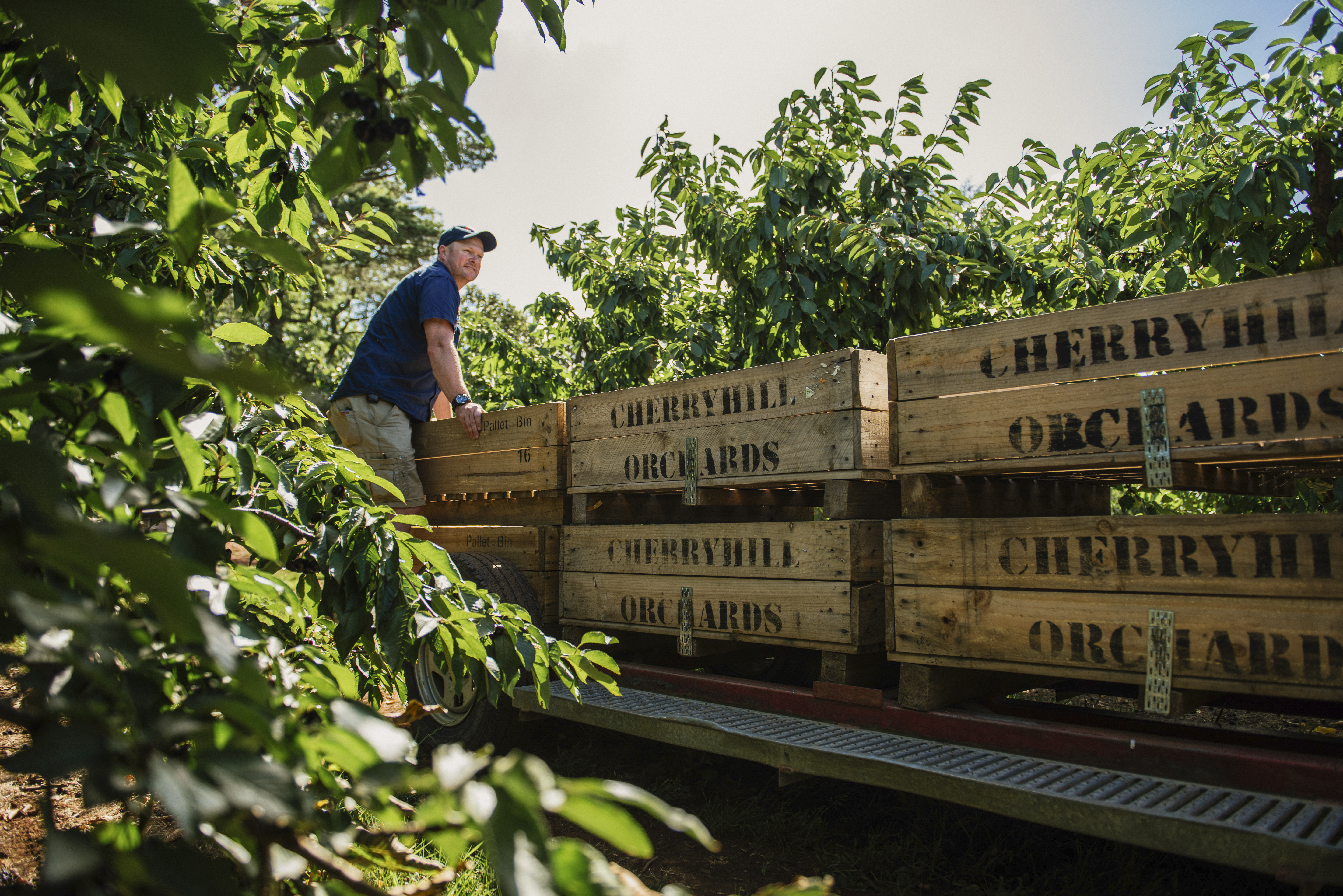 CherryHill Orchards is only one hour from Melbourne's CBD and is the perfect place to soak up the gorgeous views among stunning cherry orchards in full bloom. CherryHill Orchards began in 1940 when George Riseborough planted his first cherry trees in the Yarra Valley. Today, the family carries on the cherry growing tradition and produces Australia's finest cherries.
Since 2019, we've been working with CherryHill Orchards to promote both the spring Blossom Festival and the summer cherry picking season, including a pop-up orchard and bar in Melbourne Central celebrating their new cherry drink in collaboration with Four Pillars Gin. 2020 was CherryHill Orchards 80th anniversary, and while Blossom Festival sadly couldn't go ahead due to the pandemic, visitors enjoyed a jam-packed summer of cherry picking. This also included a collaboration with Popstic, to launch a heart-shaped Cherry Spritzer popsicle and an alcoholic Cherry Rosé Cider popsicle. For both activations, we engaged influencers and media to share the story far and wide and create a buzz about the offerings of CherryHill Orchards.
Each year, Zilla & Brook invites media and influencers to the stunning orchards in the lead up to Blossom Festival and cherry-picking season to experience a stunning day out. The 2021 campaign has so far resulted in extensive editorial in Concrete Playground, The Urban List, Delicious, Time Out and Domain among others.