Welcome to the Underground- The Alex Theatre presents The Paris Underground Cabaret

The Paris Underground Cabaret will bring an entirely unique offering to Melbourne audiences when it comes to The Alex Theatre in St Kilda from 21 – 24 September.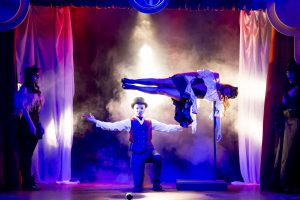 A subversion of the classic French cabaret and variety show, this production brings together a diverse range of performers; magicians, dancers, singers, circus and burlesque artists. The show includes the striking and rare magic of Julia Madotti; one of Australia's few female magicians and illusionists, the beauty and grace of circus artiste and aerial angel Hannah Trott, the dynamic punch and rare skill of tap king Eden Read, the in demand charming chanteuse, MC, singer and actor Aurora Kurth; the dynamic dancing and sultry smoulder of burlesque artist and showgirl Zelia Rose; the gravity defying powers of cirque specialist Tim Rutty and as the host of this cavalcade of talent, the MC maestro Monsieur Marveaux; actor, illusionist and magician extraordinaire, the devilishly handsome Richard Vegas.
Audiences will witness the delights of a magic spectacular and French burlesque, cabaret and variety show," says co-creator of the show Richard Vegas.
"The singers, dancers, aerial artists and illusionists will seduce and intoxicate the audience with a Moulin Rouge-style feast of magic, song, dance, burlesque, comedy, circus and cabaret," he continues.
Welcome to the Underground, the dark side of Paris.
"Sexy, alluring, atmospheric, accomplishes, supremely entertaining vaudeville… absolutely delivers on all it promises… and then some." Geoffery Williams, Stage Whispers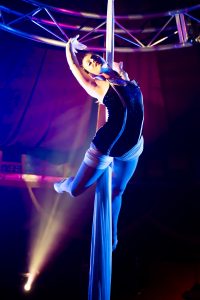 The Paris Underground Cabaret
The Alex Theatre – 135 Fitzroy Street, St Kilda
21 – 24 September
8:00pm
120 minutes (includes interval)
www.alextheatrestk.com
Tickets:
Premium Adult – $49.90
Premium Concession – $44.90
A Reserve Adult – $39.90
A Reserve Concession – $34.90
B Reserve Adult – $29.90
B Reserve Concession – $24.90
www.alextheatrestk.com