Unique designs for foodies at Melbourne Design Market
On Sunday 6 November, thousands of Melbourne's design-savvy individuals will flock to the Federation Square car park to find innovatively designed products and to meet the talented designers at the Melbourne Design Market.
Explaining why Melbourne Design Market remains so popular with the design crowd, Mikala Tai, Director of 4A Centre for Contemporary Asian Art in Sydney, says, "The Melbourne Design Market has always been ahead of the curve and supported innovative and playful Australian design from its inception. Centrally located with the best design market soundtrack in town, it remains a steadfast fixture of the Melbourne and Australian design scene."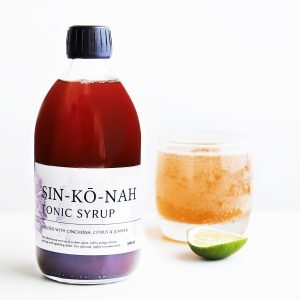 Foodies are in for a treat at the upcoming market, with some gorgeous kitchenware on display, as well as some exquisitely packaged food and beverage offerings. Highlights include:
memobottle
The memobottle is a premium, re-usable, flat water bottle that was designed in 2014 by Red Hill surfers Jesse Leeworth and Jonathon Byrt. Every element of the memobottle has been carefully considered, from its innovative shape to the recycled cardboard packaging. Jonathon and Jesse were contacted by The Academy Awards in 2016 and invited to include a memobottle in every celebrity 'swag bag' – an achievement that prompted Anne Hathaway to share an image of the bottle on Instagram, and receive more than 63,000 likes. The slimline, specially designed delight brings leak proof hydration to a new level of style and efficiency.
sin-kō-nah tonic syrup
Made to a recipe formulated in the 1820s, sin-kō-nah tonic syrup is infused with cinchona bark – the natural source of quinine (the defining ingredient of tonic water). This is the defining ingredient of tonic water. Using the bark imparts a uniquely bitter flavour and distinctive colour to the syrup. They also use juniper berries, and local citrus – the zest and juice of lemons, limes and oranges for a piquant zing.

The Tin Shed Charcuterie
Awarded the Judges Award at Good Design Awards 2016 for their packaging, Jayne and Stuart Todd of The Tin Shed Charcuterie will bring some rustic French flare to Melbourne Design Market with their selection of pates, terrines and rillettes. A lifelong passion of Jayne and Stuart's, the joy of food is derived from the process in its entirety – sourcing quality ingredients, preparing the dish and sharing it with loved ones.

Sands Made
Robbie Sands takes sanding to a whole new level – creating the highest quality, environmentally friendly and easy-to-use products for the home and kitchen. Geometric, minimal designs allow the beauty of the wood to be a central feature and the function of each product to be direct.
Melbourne Design Market has provided a shopping haven for design lovers who have flocked to the iconic event since 2004, and continues to provide a vital platform connecting consumers with creators. With organic food and coffee by The Bean Alliance, Melbourne Design Market brings together all of Melbourne's great loves under one roof.
The Melbourne Design Market
Sunday 6 November – FREE ENTRY
10:00am – 5:00pm
Federation Square, Melbourne
melbournedesignmarket.com.au