The flavours of India come to Hawthorn with the launch of Piquancy
Hawthorn's new Indian restaurant, Piquancy (meaning a pleasantly sharp and appetising flavour) is set to live up to its name with an enticing mix of flavours and spices to transport diners to the streets and homes of India. The contemporary venue from the team behind St Kilda hotspot Babu Ji will open on 5th April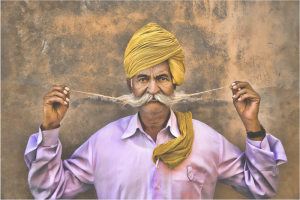 Mani Waraich's and Ranjit Singh's family-orientated upbringings in Punjab are prevalent in Babu Ji and will also be at the forefront of Piquancy. Recalling how important food is in family culture, Mani said: "In India food brings people together and it puts a smile on everyone's faces. This is what we want to do at Piquancy. Fresh and local produce is paired with carefully thought-out recipes to make our customers feel special and at home."
Open for brunch, lunch and dinner, Piquancy guests can expect an Indian haven with a Melbourne twist. The menu features lesser-known street foods, which are light and perfect for sharing, such as yoghurt kebabs, pani puri and cheese dosa. Diners can also expect classic Indian dishes with rice, as well as healthier options like quinoa biryani or cauliflower rice to accompany the delicious curries, which include achari pork chops, okra tikki and curried lamb shanks.
The unusual name Piquancy reflects the unusual food at the venue. Mani adds: "We hope our venue will help shift the usual perception of Indian food, which is the typical curry and rice menu. When people talk about going to Piquancy, it's a name that's not obviously Indian, so people won't have a preconceived opinion of the food. We want people to know they can order lighter street food dishes to share, and not fill up on just curry and rice dishes. We have a diverse menu and want people to experience all the elements of a contemporary Indian meal."
The level of sophistication carries across to the wine list, put together by renowned sommelier Jeff Sault, with a focus on local winemakers. A selection of 40 craft beers will also be available from a help-yourself beer fridge­ – the perfect complement to the aromatic food.
The relaxed and humble venue celebrates Indian culture with an array of beautifully presented dishes packed with flavour. All produce is sourced locally from markets and farmers and only the highest quality ingredients are used. The food is presented carefully and creatively, ensuring every last detail is special. The team at Piquancy believe in creating a 'smile on a plate' and delight in creating a space that is an Indian home away from home in the heart of Hawthorn.
Guests of Piquancy can also bring these tantalising flavours into their own homes by booking a coveted spot in one of Piquancy's ticketed cooking classes for adults.
Piquancy
Opening 5th April
123 Auburn Road, Hawthorn