St Ali welcomes Chef Andy Hearnden to the Family
St Ali is excited to announce the appointment of new head chef, Andy Hearnden.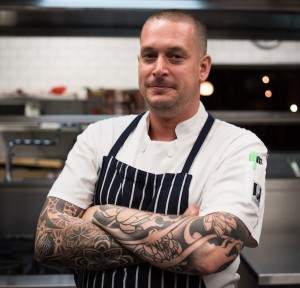 Hearnden's recent positions include head chef at Entrecote in Melbourne's CBD, and head chef at much-loved Gill's Diner. Prior to that Hearnden did a six-year stint in England cheffing in venues across London's trendiest areas such as Shoreditch and Notting Hill. The New Zealand native has now planted his roots in Melbourne with the St Ali Family.
With the rapid pace St Ali operates at on a daily basis, the transition from restaurant to café environment has been a welcome change for Andy. Upholding St Ali's reputation to continue pleasing customers while producing high quality meals at seemingly lightspeed has been Andy's biggest challenge so far.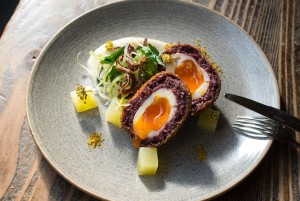 "The fast-paced café environment is quite a change. I've never worked anywhere as busy as St Ali before! The sheer volume of covers we are preparing at a high standard goes without saying at St Ali, and has been a challenge." Andy said.
Andy's first task was creating new menu items to stimulate the palette of St Ali regulars. Reflecting his time spent abroad while using quality local produce, the menu keeps within the St Ali ethos that is uniquely Victorian.
Highlights from the new autumn menu are:
• The succulent Smoking Pig with Palligo Estate smoked kaiserfleisch bacon steak, roasted cauliflower puree, fried duck egg, balsamic jus, borage flowers.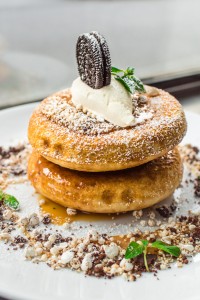 • Influenced by Andy's time in London, the Black Egg consists of a black pudding Scotch egg, fennel puree, pollen, compressed apple and crispy pigs ear salad.
• Not forgetting those with dietary requirements, the Clean Eating, comprising of raw beetroot, smoked almonds, pumpkin seeds, herbs, alfalfa sprouts sweet and sour currants, is sure to please the most conscious of diners.
• For the ultimate Bloody Mary experience, tackle the make-your-own Beast Mode Bloody Mary. With Ketel one vodka, house made tomato juice, horseradish, basted sauce, St Ali royal with cheese slider, dill pickle, pickle onion, devils on horseback and celery, completely customise your Bloody Mary to suit your taste.
St Ali
12-18 Yarra Place
South Melbourne
www.stali.com.au