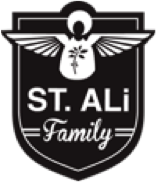 Salvatore Malatesta and St Ali is excited to announce that a collaboration that began in 2014 has now been made permanent, with St Ali opening a Jakarta café in late November 2015. The Hon Minister Dalidakis, Minister for Small Business, Innovation and Trade will announce the new partnership on Tuesday October 27th at Food and Beverage Trade Week.
In September 2014 St Ali's award winning baristas, Matt Perger, Ben Morrow and Lachlan Ward were invited by Common Grounds Roastery in Jakarta for a series of workshops and collaborations. An instant rapport developed between the two cafes – St Ali's characteristic command of coffee and Common Ground's genuine enthusiasm for speciality coffee.
"St Ali is approached all the time for collaborations," says Salvatore. "But what we are after most importantly is a cultural alignment and a commitment to specialty coffee. These kids just love coffee! They compete and win all the Asian coffee competitions and have illustrated to us nothing less than a genuine commitment to a partnership with us grounded in specialty coffee."
Aston Utan, the founder of Common Grounds says "What made us confident to open a cafe here in Indonesia is not only that St Ali has exceptional coffee but also the food that they serve is equally exceptional. And for me, this is uniquely Melbourne! You can say that Melbourne has completely changed the way people think about breakfast and brunch … to something that Melbourn-ites refer to as the 'brunch culture'. This unique culture colourfully illustrates the symbiotic relationship between food & coffee. "
St Ali will export Chef Mark Richardson along with the key baristas Matt Perger, Lachlan Ward and Benjamin Morrow to Jakarta to ensure the complete St Ali experience can be recreated. The venue will open at the end of 2015
Richardson has been working in the St Ali Group since December 2011. He began as sous chef and now is head chef and part owner of Deadman Espresso, part of the St Ali Family.
While we live and breathe cafes, and brunch is considered the norm for many Melbournians, the significance of this café lifestyle we take for granted is very appealing to international tourists and consumers.
Brett Stevens, Victorian Commissioner to Indonesia says "We are really pleased to see such an iconic business as St Ali expanding internationally, recognising the importance of Indonesia as a growing market, focussing on sophisticated, discerning consumers looking for quality and premium products."
St Ali
Gedung Setiabudi 2 Ground Floor Suite 103A
JL HR Rasuna Said Kav. 62 Kuningan
Jakarta