St Ali and Madame Truffles Present A Truffle Cocktail Evening and Book Launch with Rodney Dunn from The Agrarian Kitchen
St Ali, Smalls and Madame Truffles are very happy to host Rodney Dunn from The Agrarian Kitchen at a special cocktail evening. To celebrate the launch of Rodney's new book, The Truffle Cookbook, dishes from the book will be prepared by St Ali's head chef Andy Hearnden.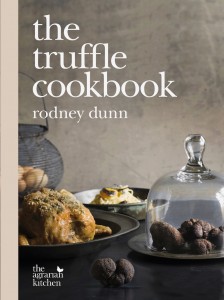 This unique event will be a rare opportunity to taste a number of truffle dishes and chat directly with Rodney Dunn. Signed copies of The Truffle Cookbook will be available to purchase on the night ($60). The launch coincides with the start of the Australian truffle season and opening of Madame Truffles' seasonal, pop-up store opposite St Ali from 16 June to 28 August.
Australia is the fourth largest truffle supplier in the world and the industry is growing at an exponential rate. Becoming a staple on winter menus across Australia's restaurants, the coveted fungi is also increasing in popularity with cultured home cooks wanting a touch of shaved elegance to their dishes. Dunn's second book offers over 60 recipes and practical advice on the precious "diamonds of the kitchen".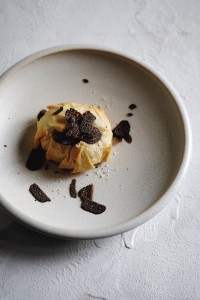 Guests will be greeted with truffle vodka then lavishly graze on Andy's carefully chosen selection of canapés from The Truffle Cookbook. Tempting the most discerning of foodies and using Madame Truffles Australian sourced truffles and matched wines by Smalls. The menu includes:
• Wrapped truffles with Brie and glazed shallots
• Truffle Mac 'n' Cheese
• Rabbit and truffle pie
• Potato croquettes stuffed with truffle butter
• Truffle custard brioche donuts with poached quince
• Truffle in soil
With other Rodney Dunn events usually ticketed at $200 plus, tickets to this exclusive soiree will sell out quickly.
St Ali's Truffle Cocktail Evening
Price: $90.00
Where: St Ali 12-18 Yarra Place, South Melbourne
Date and time: Sunday 19 June, 6pm- 8-pm
Tickets: https://www.eventbrite.com.au/e/st-ali-cocktail-evening-with-madame-truffles-rodney-dunn-tickets-24421663854?aff=es2