Spirit Level Presents Kindred: Braille Face, Lucy Roleff And Mara
At Kew Court House, 13 May
Kew Court House invites audiences to join the Spirit Level record label family (Gotye and Tim Shiel) for a carefully curated night of atmospheric pop and ambience. One of Melbourne's newest and most exciting creative communities takes over the historic venue, on Saturday 13 May, with performances from Braille Face, Lucy Roleff and Mara.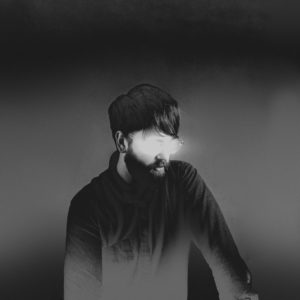 There will be harps and violas, drums and electronics, and three of the most compelling emerging voices in Australian music performing in a uniquely intimate space.
Electronic troubadour Braille Face will bring his acclaimed four-piece band for his first headline show of 2017. His debut record Kōya quickly established Braille Face as one of Melbourne's most exciting new voices, with support from Triple J, Double J, BBC 6 Music, The Quietus and The 405. Braille Face will grace the stage with new music to be released later in the year.
Supporting Braille Face will be folk singer-songwriter and harpist Lucy Roleff, and Sydney viola player and ambient pop specialist Mara.
Lucy Roleff is a classically trained folk singer-songwriter from Melbourne. Born to a German opera singer father and Maltese mother, she spent a childhood steeped in ornate European classical music, storytelling and folk styles.
Lucy's compositions weave lyrical verse, fractured sounds and lush harmonies, interspersed with moments of haunting abandon. She explores themes of intimacy, longing, and the tiny nuances of everyday existence.
Mara is a musician and composer from Sydney. Her music blends acoustic and electronically manipulated sounds with delicate vocals to create a lush soundscape.
Following on from Spirit Level's first ever label showcase last November at North Melbourne's Meat Market Stables, they have decided to continue adventures in Melbourne's inner suburbs. Spirit Level is an artist-led music label spearheaded by radio presenter and long-time champion of innovative local music Tim Shiel.
"Beautifully beguiling. There's great richness to come." Gotye, speaking about Braille Face
The Kew Court House is a small performing arts venue presenting some of Australia's most exciting artists. A former courthouse and police station, the heritage-listed building presents one-of-a-kind experiences that music lovers won't get anywhere else in Melbourne.
Spirit Level Presents Kindred: Braille Face, Lucy Roleff and Mara
8pm, Saturday 13 May
$25
Kew Court House,
High Street, Kew
http://www.hawthornartscentre.com.au/event/kindred-spirit-level/