Plaza Ballroom appoints David Ricardo as new Executive Chef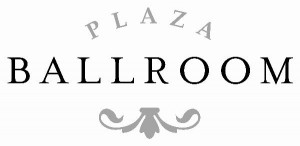 Melbourne's iconic Plaza Ballroom is pleased to announce the appointment of a new Executive Chef, David Ricardo. David brings a wealth of experience to the role at the Marriner Group, where he will head up the dining offerings at the Plaza as well as at Federici Bistro, Regent Theatre, Princess Theatre, Forum Theatre and Comedy Theatre.
The iconic Plaza Ballroom is renowned for its award-winning, restaurant-quality food, its impeccable service and its unmatched ambience. The versatile space caters for functions of all sizes, from sit-down lunch events for 200 people to banquet dinners for up to 550 people through to cocktail receptions for up to 1200.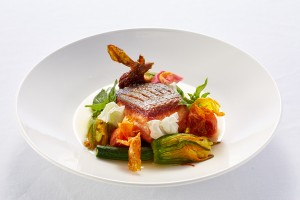 Sounds daunting? Not for David, who comes to the Plaza off the back of an impressive stint with the Lucas Group, where he was a key player in the openings of Chin Chin, GoGo Bar, Baby and Kong BBQ. He has developed a stunning new menu based around modern Australian cuisine that he readily adapts to individual clients' needs.
"Melbourne has such an amazing food culture with an abundance of great and diverse restaurants. We are also gifted with a population that embraces and feeds this culture," said David. "Chefs have a freedom to push boundaries with their creativity."
Undoubtedly, David has one of the city's most creatively demanding positions. The diverse clientele of the Plaza Ballroom sees him craft a tailored four-course wedding dinner menu one day, and a selection of stunning canapés for corporate functions the next.
"It's no longer acceptable for venues to produce 'function food'; Melbourne diners deserve much better," said David. "By using my experience to bring restaurant-quality, contemporary Australian cuisine into some of our city's greatest venues, the Marriner Group has the opportunity to create something truly special. Every event is an event to be remembered."
Other highlights in David's career include his role as Head Chef at one of Melbourne's most iconic and highly awarded restaurants, Pearl Restaurant & Bar, which was awarded two chef's hats by The Age Good Food Guide under his watch. In addition to the original Pearl in Richmond, David also worked as the Executive Chef of Pearl on the Peak in Hong Kong.
In addition to this stint in Hong Kong, David has undertaken research trips to Vietnam, Thailand and the US, giving him a depth of understanding of international cuisines that complements his firm grasp on modern Australian cooking.
The historic Plaza Ballroom, situated in the heart of Collins Street at the famous Regent Theatre, was built in 1929 and represents a unique blend of historic beauty and contemporary elegance. With the addition of David Ricardo's new food offering, the Plaza continues to uphold its reputation for providing truly unique dining experiences.
Plaza Ballroom/ 191 Collins Street, Melbourne/ 03 9299 9860