Pawn & Co. to reboot bigger and better on Greville Street
The future of the southside's late night hotspot Pawn & Co. has been decided. Preparation is well underway for an outlandish change of scenery due to developers taking over its current home. After five wildly successful years on Chapel Street, the dazzling bar where everything is for sale will reopen its doors at 177 Greville Street in March with a retro-futuristic theme.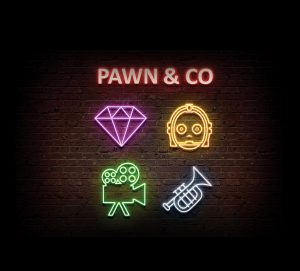 This unique pawnshop concept and venue design will be amplified for the move to the new digs, with the Victorian Steampunk aesthetic taken to a ridiculous new level. Pawn & Co. is setting up shop in the future, in a larger two-storey place allowing even more room to buy, sell, loan, and dance. Pawn lovers can expect to buy more than just everyday items – this will be like buying the Sports Almanac and causing more chaos than Biff. There's even a neon sign letting everyone know that Pawn sells droids!
The creative mastermind behind the Pawn & Co. design, Josh Lefers, said: "The concept of Pawn was born from the heart of prohibition when venues were ruthlessly closed down and had to re-emerge to fight another day. The big guys are shutting us down now but we've got so much more to give to Melbourne and that's why we are rebooting bigger and better than ever. We've built a loyal following since opening the original Pawn & Co. and now we owe it to them to keep going and expand the theme to crazy new levels. Expect Pawn & Co. on steampunk steroids."
Guests will take a seat in an old Victorian tram to enjoy a Gunpowder Long-Island Iced-tea cocktail mixed by a church organ. Drink orders can even be placed with a talking vending machine and the venue is decked out with a cryogenic chamber and steampunk throne (for sale of course!). The party palace will be open and licensed until 5am.
The original Pawn & Co. was named as one of Forbes Magazine's most dazzling bars across the globe and there is still much love for the original Pawn: even the famous hidden bookstore door is moving to the future. The décor of the new venue certainly won't disappoint and sees an evolution of Pawn with features only seen through special glasses given to patrons.
Not only will everything still be for sale, the future of Pawn & Co. sees a bigger offering up for grabs online – from a 1982 Mercedes limo, to a drumkit signed by rockstars and, from the original Pawn, a taxidermy albino kangaroo (now recreated as a cyborg).
Established by masterminds Josh Lefers, Stephen Wools and Steve Thomas in 2012, Pawn & Co. has become recognised worldwide as one-of-a-kind and this move will propel the venue into the future!
Pawn & Co.
Open from 24th March 2017 (Friday – Sunday)
'til 5am!
177 Greville Street, Prahran
www.pawnandco.com.au
@pawnandco