One Last Call: Recycling mobile phones for Art + Climate = Change 2017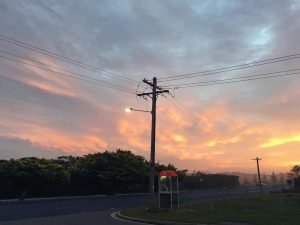 One Last Call is a participatory artwork by Anna Madeleine in collaboration with Dr Renee Beale that considers the environmental impact of manufacturing mobile phones, and a provocation to invent more sustainable ways to communicate. The event is presented by Carlton Connect Initiative's LAB-14 Gallery, and is part of CLIMARTE's ART + CLIMATE = CHANGE 2017 – a festival of exhibitions and events harnessing the creative power of the arts to inform, engage and inspire action on climate change.
The project invites community members to submit their broken or abandoned mobile phones for recycling. Recycling phones instead of continuously producing new ones reduces the need to mine rare earth metals required for manufacturing, therefore reducing our environmental footprint and helping to save the habitats of gorillas in the Congo.
Participants who come along and recycle their mobile phone are invited to use a phone booth positioned in the foyer of the Kathleen Syme Library and Community Centre to record a message to the One Last Call online digital archive. The message could be call for environmental action, or one last call to a long lost loved one.
Digital screens within the building will be used to display the messages left by visitors encouraging conversation about these important issues. A further installation of tin can telephones between the stairwells in the building allows visitors to engage in a playful communication experience while considering the future of sustainable technology.
One Last Call
12 April – 14 May 2017 (Opening event 22 April)
For more information, please contact Zilla and Brook Publicity: 03969 07000
Sarah Negri: sarah@www.zillaandbrook.com.au 0420942086
Deveta Patel: deveta@www.zillaandbrook.com.au 0416487886