Melbourne Fringe Festival 2015 – Highlights of the Opening Weekend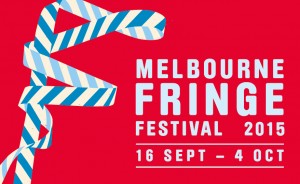 The countdown to the 2015 Melbourne Fringe Festival has begun, with less than a month until the city succumbs to an artistic takeover in Melbourne's longest running and most popular independent arts festival, from 16 September – 4 October.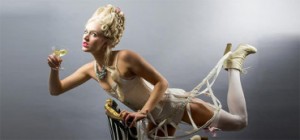 The first few days of the festival should not be missed, featuring some of the most highly anticipated performances and special events from Fringe. Among these highlights is the world premiere of Anya Anastasia's newest cabaret performance, Torte e Mort: Songs of Cake and Death, on Wednesday 16 September at The Melba Spiegeltent, Collingwood. 
Early-bird audiences will also enjoy the festival premiere of many performances on Friday 18 September, including:
A Funny Thing Happened on the Way to Chemo: A stand-up comedy show by Luke Ryan. The performance is based on Luke's best-selling memoir about a man who fought cancer and won – twice. The Ballroom, Lithuanian Club.
The Last Great Hunt Presents: FAG/STAG: Two of Australia's sharpest young writers, Jeffrey Jay Fowler and Chris Isaacs, in a comedy performance about a gay man and his straight best friend – an unexpected bromance. Rehearsal Room, Arts House, North Melbourne Town Hall.
Christopher doesn't live here anymore: An autobiographical comedy by Christopher Weldon. Weldon distils childhood trauma down into a comedy about new beginnings and baggage. The Parlour Room, Arts House, North Melbourne Town Hall.
And of course, the Fringe opening weekend would not be complete without an extravagant party. The infamous Fringe Club will kick the doors down to host the free Opening Night Gala on Friday 18 September. Hosted by Dash and D'Bree, the party will see guests dress up in their finest gala attire and dance the night away with performers such as Clara Cupcake, Miss Friby, Architects of Sound and many more.
With more than 400 events across 174 venues over the course of 19 days, opening weekend is just the beginning of what could be the biggest Melbourne Fringe Festival yet. Featuring events across cabaret, circus, comedy, dance, kids, live art, music, performance and visual art, the 2015 Melbourne Fringe Festival exists to develop, champion and celebrate the independent arts. It is this support and presentation of diverse arts practices that is critical to the creation of a vibrant, well-represented independent arts sector. Keeping the party going throughout the weekend, Fringe Club will be open for round two with The Side Part on Saturday 19 September, an evening of discovery at the edges and intersections of live art that will culminate into an all-out dance party.
Melbourne Fringe- 100% independent.
Tickets on sale now from www.melbournefringe.com.au