Melbourne Fringe Festival 2017 opening week highlights
Melbourne Fringe is just around the corner and the program is brimming with weird and wonderful events not to be missed, kicking off on Thursday 14 September. Some of the first week highlights include:
Arty Farty Opening Party
Fringe and their fabulous hosts, Geraldine Quinn and DJ Whiskey Houston, welcome Fringe Club goers to the official opening party to kick start the festivities. Expect dancing, lots of glitter and a party not to be missed.
Fringe Festival Club, 14 September
Butt Donut (pictured right)
Annie Louey debuts as a solo stand-up comic as she uses her past near-death experience as dark humoured comedy. 10% of the tickets sold for this performance will be donated to the KIDS Foundation, targeting children and adults living with long-term injuries.
Mechanics Institute- Black Box, 12-17 September
Wil Greenway: the way the city ate the Stars
Wil Greenway's poetic verses come together with talented musicians Kathryn Langshaw and Sam Rankin as they deliver a story about childbirth, a broken heart and a text message. This performance was granted the Three Weeks Editors Choice Award in Edinburgh 2016.
Fringe Hub: Arts House, 11-28 September
50% Canadian, 100% Crazy, Let's Laugh
Join comedian Michelle Christine as she delivers her tale on how she found herself in Australia while finding her one true love; comedy. Michelle picked up The Weekly Emerging Artist Award at the recent 2017 Adelaide Fringe Festival.
Imperial Hotel, 14-28 September
Fake Reality
This is a world premiere of a one-man show, delivered by Fred Rowan, portraying and mimicking multi-media personalities. Along with his articulate songwriting and passion for music, Fred Rowan will use satire and mockery to take on news anchors, television spokes-people and pop stars.
Highlander – Library Room, 18-23, 25-30 September
Can't Face Cabaret
Circus Trick Tease will be showcasing its explosive circus: one part comical, one part melodious. With raw artistic talent, uncovered and exposed artists, this is one eccentric circus.
Fringe Hub, Lithuanian Club Ballroom, 15- 17, 19-24 September
Pivot
Seesaws and artificial intelligence guides are used to recreate a child's playground in this live art performance. The playground enables Melburnians to take a deeper look into the role of conversation in a community in a playful yet provocative manner. Pivot will intervene, with questioning, poking and probing to bring people back to equilibrium. Find the balance in this very public and communicative experience.
Federation Square, 14-17, 19-24, 26 September, 1 October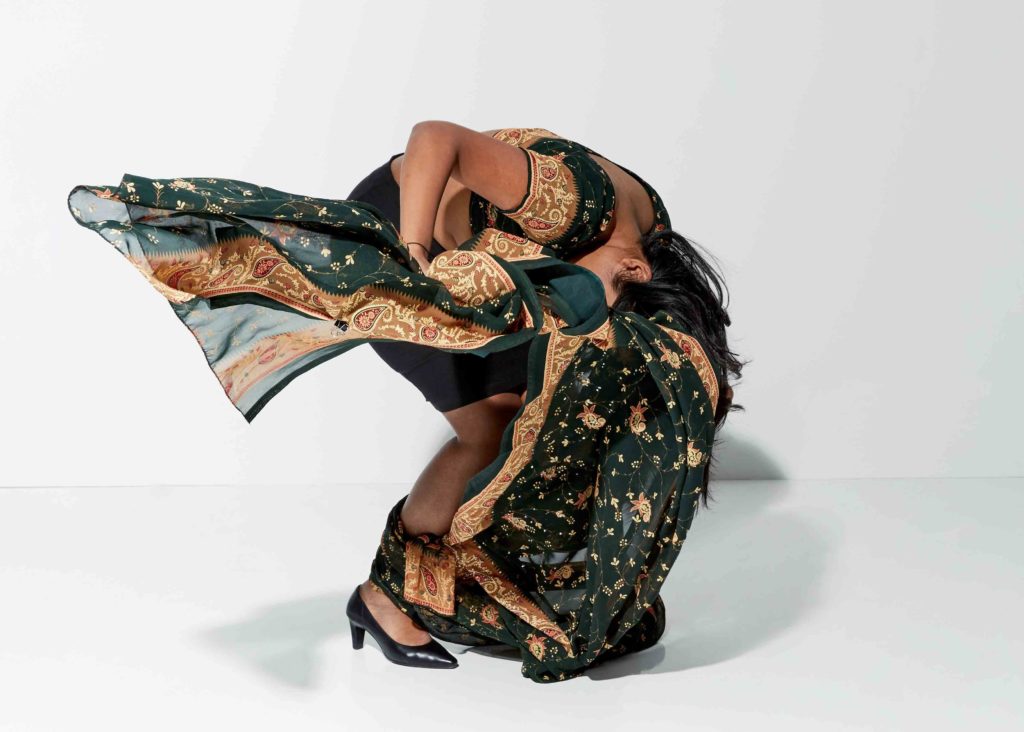 Aunty (pictured right)
This quirky performance deals with society type issues and fear relating to culture, aging and not having a sense of belonging. Experience the process of becoming an Aunty to see if she will manage to succeed or not.
Fringe Hub: Arts House-Parlour Room,
15-17, 19-22 September
Joyful Joyful
Celebrating the 25th Anniversary of the releaseof the movie 'Sister Act', Excelsis (Melbourne's real-life answer to Sr. Mary Clarence's famous convent choir) presents a feel-good programme of songs from the two movies as well as a selection of gospel and contemporary favourites. This concert will also feature the magnificent and multi-award winning guest artists, Co-cheòl. Don't miss the opportunity to see this one-off, unforgettable and uplifting concert in the magnificent surrounds of St Paul's Cathedral.
St Paul's Cathedral, 15 September
Fringe Festival Club
The Fringe Festival Club is a communal space where people come to meet and greet. For six nights a week, throughout the whole festival, there is something new and dazzling. Watch as the Club transforms itself from theatre to cabaret. With three accommodating bars, the Fringe Club is the perfect place to dance the night away.
Fringe Hub: Arts House – Festival Club
14 – 29 September
Melbourne Fringe is a big, bold and gloriously messy celebration of independent art that takes over the city from 14 September to 1 October 2017. With 440 events in 164 venues, you can see established and emerging artists stand side-by-side, making Fringe a fun, affordable way to experience art in Melbourne.
Melbourne Fringe Festival
Festival dates: 14 September – 1 October 2017
melbournefringe.com.au