Melbourne Design Market, the original showcase for intelligent design, returns Sunday 6 November
Melbourne Design Market will take over the underground car park at Federation Square on 6 November. Melbourne's original design market, the curated event presents intelligent design by 50 of the best and brightest designers, handpicked for the one-day showcase.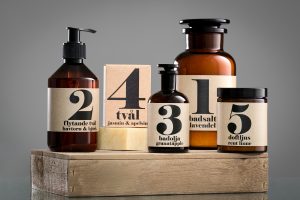 Established in 2004 by Kathy Demos, the biannual event was the first of its kind in Melbourne: a platform to showcase innovative products from emerging and established talent across all design sectors, including furniture, lighting, homewares, fashion and accessories.
Melbourne Design Market has since launched thousands of new products and connected creators directly with design-savvy shoppers.
"We've watched the business model for designers attending this event change over the past 11 years with the ever increasing use of online retail," said Melbourne Design Market's Elizabeth Collins. "But still, people need to be able to touch items, to have some provenance around them. Our designers are there to add something special to that experience."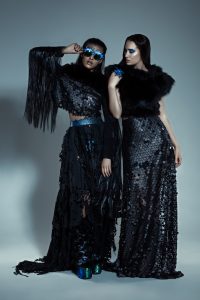 This year Melbourne Design Market features a selection of 'hero' designers including fashion designer Miranda Dix. The rising fashion star's collection 'GUEPE is inspired by the microscopic textures and metallic colors of insects, and features embroidered laser-cut fur platforms and one-off sequined beetle wing shorts.
Melbourne Design Market also brings respected international designers to Australia. New stallholders this November include Koncent, a Japanese brand with innovative home products, and Sweden Interiors with the launch of a new home interiors range.
Sustainable design is key for brands such as Memobottle, the flat-packed water bottle. 2015 Good Design Award winner Frank Green brings stylish, functional and reusable products to Melbourne Design Market shoppers, while Freckly Ollie showcases sustainable children's clothing produced in regional Victoria.
Melbourne Design Market has provided a shopping haven for design lovers who have flocked to the iconic event since 2004, and continues to provide a vital platform connecting consumers with creators. With organic food and coffee by The Bean Alliance, Melbourne Design Market brings together all of Melbourne's great loves under one roof.
The Melbourne Design Market
Sunday 6 November
10:00am – 5:00pm
Federation Square, Melbourne
FREE
melbournedesignmarket.com.au