Kick off 2017 with cocktails, food and free entertainment, On The Corner
Kick off 2017 with cocktails, food and free entertainment, On The Corner
From 6pm on Friday 20 & 27 January and 3 February
Boroondara Arts invites you to ease into 2017 and make the most of the summer evenings by enjoying DJs, brews, food and good times, all in the heart
of Hawthorn.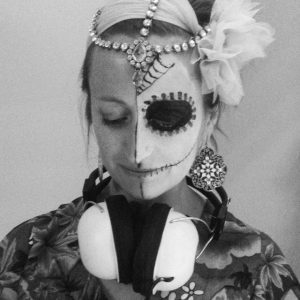 Titled, On The Corner, these free special events will be located on the corner of Burwood Road and Glenferrie Road, at the Hawthorn Civic Space, adjacent to the Hawthorn Arts Centre.
The series will kick off with Melbourne-based DJ, event curator and radio presenter, MzRizk on 20 January. MzRizk has supported Australian acts such as Remi and Hiatus Kaiyote, as well as international heavyweights Mos Def, Public Enemy, Jill Scott, Common, Maxwell and many more. This set will be a soulful start to the program.
Continuing on 27 January is Melbourne's Saca La Mois DJ!! who has toured Europe, USA, Mexico, Australia and New Zealand, and is also known for hosting 'Space Is The Place' on PBS 106.7 FM, where he selects quality grooves from his vast crates of vinyl and digital releases. Saca La Mois DJ!! will get locals on their feet for fun Friday vibes.
Finishing up on 3 February is DJ Noodle Brown (pictured above) who will mix up her long- time love of old school soul, funk, dancehall, boombox hip hop, British pop-rock, brown velvet tracksuits and snakeskin onesies. Her sets seamlessly transition from Minnie Riperton to The Specials, Serge Gainsborg to Gorillaz, Patty Smith to Sugarhill Gang.
On the Corner will give people who live and work in the area a chance to catch up for Friday night drinks, with beverages available from Cocktail Kombi and food from Santoni Pizza. The first event in the Boroondara Arts 2017 calendar, whether people want to dance or sit back and relax in deck chairs, it's a space for the community to come together at the end of the week and unwind.
On The Corner
Friday 20 and 27 January and 3 February, 6pm
Free entry
Hawthorn Civic Space
http://www.hawthornartscentre.com.au/event/on-the-corner/