Juniperlooza promises a fun-filled start to the summer
Juniperlooza, Australia's first gin festival, at Federation Wharf is just around the corner on 19 and 20 November with just a few early bird tickets left to snap up before 31 October. Tickets can be purchased at full price from $35 from 1 November. While the two-day gin extravaganza will deliver arrays of crafted gin and newly launched products, festivalgoers can also look forward to food from the Pilgrim and Riverland kitchens, as well as a raw bar with a fresh seafood offering.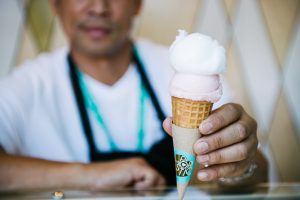 Menu highlights from Riverland's kitchen include Old-bay popcorn chicken with ranch sauce and New England mini lobster rolls with salt and vinegar crisps. Pilgrim will also offer delicious choices that incorporate the main star, gin. Gin -cured salmon, cucumber and goat's cheese on rye and salted grapefruit and lemon gin curd macarons will be the perfect accompaniment to G&Ts and cocktails. The raw bar will serve up the likes of kingfish ceviche, caper and lemon vinaigrette – definitely a must-have at the festival. The South Side gin sorbet from Popstic Ice Cream is just one of the refreshing desserts on offer.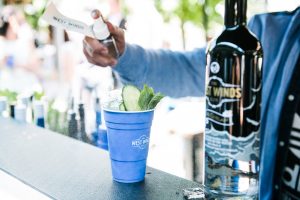 Gin producers are flocking to Juniperlooza from near and far to showcase their spirits. Festivalgoers can expect Australia's most awarded gin, South Melbourne-based The West Winds Gin, who recently picked up the chairman's trophy at the New York Wine and Spirit Awards.
Sydney-based producer Archie Rose Distilling Co will be showcasing a brand new gin, crediting unique Australian botanicals to its quality spirit. Founder of Archie Rose Will Edwards said: "Last year's Juniperlooza was possibly one of the best consumer events we've ever done. It was fun, engaging and interactive so we had to be a part of it again." Visitors will have the chance to try the new Archie Rose Distiller's Strength Gin which just recently launched last month, boasting 15 individually distilled botanicals, including fresh pears from Orange, NSW (Will's home town), rose petals, elderflower, pronounced juniper and distilled honey direct from Archie Rose's rooftop beehives.
Juniperlooza gin producers who have journeyed from afar to bring their gintastic spirit to Australia include Dodd's, a London Battersea-based distiller that has emerged as one of the most exciting game players in the UK's artisanal spirit boom. Santamanía was one of the first licensed craft distilleries in Spain, a trailblazer that had to work through Spain's bureaucracy for years before finally getting their distillation licence in place. Juniperlooza now brings Santamania to Melbourne.
Federation Wharf's Riverland and Pilgrim bars will host Juniperlooza for its second year. Overlooking the Melbourne skyline, Juniperlooza will kick off the Melbourne summer with delicious handcrafted drinks, tasty food offerings, Talk + Taste sessions, music and entertainment. To cleanse the palate in between gins, Pilgrim and Riverland bars will be fully functioning, offering wines, beers and spirits throughout the day and into the night. To keep updated visit: www.pilgrimbar.com.au/juniperlooza/
Juniperlooza 2016
19–20 November, 12pm-6pm Federation Wharf
Instagram: @juniperlooza
#juniperlooza
www.facebook.com/Juniperlooza/