Global hit Educating Rita hits the stage at Hawthorn Arts Centre – October 2016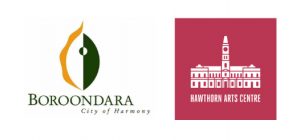 Hawthorn Arts Centre will present the award-winning stage production and global hit Educating Rita on Friday 14 October. Written in 1980 by playwright Willy Russell (Shirley Valentine) the stage play and Oscar-winning film has entertained audiences worldwide, becoming an inspirational, motivational comedy classic, with a strong female empowerment message, still as relevant today as it was when it was written.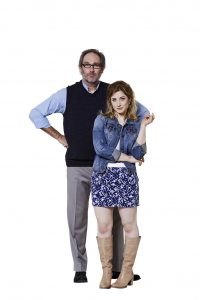 The story focuses on Frank (played by Colin Moody), a cynical English professor, who drinks far too much whisky, and Rita (played by Francesca Bianci), a hairdresser who is a bit naïve. With a desperate thirst for knowledge, Rita chooses Frank of all people to introduce her to culture. Frank soon discovers that she has a lot more common sense than the so-called educated class, he soon falls in love with Rita for her zest for life – her almost child-like qualities and her simple, but natural intelligence.
Their two very different worlds then collide, merging to produce a charming human comedy and a wonderfully entertaining modern day love story. Educating Rita emphasises elements of freedom, relationships and empowerment, for a poignant and relevant story.
Starring Helpmann Award winner and National Institute of Dramatic Art (NIDA) graduate Colin Moody as Frank, Colin's theatre credits include Bell Shakespeare's Julius Ceasar and Hamlet and he has recently been working on Southern Star series, Gallipoli.
Rising stage star and Victorian College of the Arts graduate Francesca Bianci plays Rita. Francesca is known for several Australian television series roles including Channel Nine's House Husbands, Peter Helier's comedy miniQseries, It's a Date, as well as several feature films, including a lead role in the Australian feature Burn's Point.
"Like all classics it is universal in its themes as though it could have been written yesterday. Most of all, it is full of the wit and passion that characterise Willy Russell's works." – said Director Denny Lawrence.
"… Educating Rita is certainly a piece that should run well with most urban and regional audiences… it should quietly encourage audiences to seek out more for themselves."
The Sunday Age
Hawthorn Arts Centre presents an exciting and diverse arts program and is home to performance, exhibition, workshop and events spaces. Visitors can enjoy refreshments at our Events Bar or one of the many nearby culinary delights that Hawthorn has to offer.

Educating Rita
Hawthorn Arts Centre
360 Burwood Road, Hawthorn
Friday 14 October, 7.30pm
$47 Full, $40 Concession
http://www.hawthornartscentre.com.au/event/educating-rita/