Eat, Taste and Learn Latin America: El Atino & Co. Opens in Richmond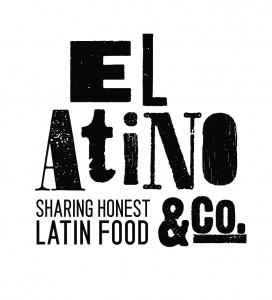 A taste of honest Latin American cuisine has launched in the heart of Richmond on Tuesday 29th September, with the opening of the new triple-threat complex, El Atino & Co. The complex is made up of a café they call the Food Laboratory, there is an EA&Co. Food Store and a cooking school will open in December. El Atino & Co. is set to provide an authentic taste of Latin America.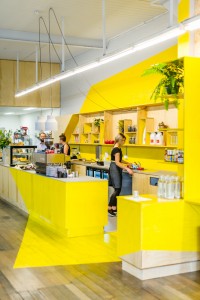 Owner Alfredo Pimienta's objective for El Atino & Co. is to bring a genuine Latin American experience to Melburnians and to bring the Latin cooking culture to Melbourne. He hopes that visitors will learn, share and enjoy the marvels of the cuisines.
"All of us at El Atino & Co. know Latin culture, not because we were told or because we read about it but because it was infused in our upbringings. Above all we tasted, cooked and enjoyed its food," says Pimienta.
El Atino & Co is a place of meeting, mixing and experimenting. It is a place to let yourself go, share flavours and to find new culinary experiences. It is a place to find your inner-Latin.
The EA&Co. Food Store is an open invitation to discover and learn about new ingredients, and will provide everything you need to cook and enjoy the cuisines of a selection of Latin American regions. Think Chipotle Chilies, Chimichurri, Arepa's, Masa (tortilla flour) and Empanada's as well as an extensive range of hot sauces.  Nestled among imported goods, visitors to the food store will also find EA&Co's own brand of products, which are made in house.
Head Chef and co-owner Martin Zozaya has global experience cooking Latin American food, having worked in Mexico, Buenos Aires, Barcelona and Madrid. The breakfast and lunch menu has been formed with a belief in simple, fresh ingredients, bold flavours and keeping authenticity central to the taste.
Breakfast options include the Pisco Sour Salmon with beetroot; crumbled fetta cheese, pine nuts and a pomegranate and angostura dressing served with 48-hour pisco sour cured salmon on multigrain toast. For those with a sweet tooth, the Dulce de Leche Jaffle French Toast with cinnamon and vanilla, served with berries, crème fraiche and toasted nuts is a decedent delight not to be passed up. Lunch dishes include a Seafood Causa Limena, with silky smashed criolla potatoes filled with seafood salad, served with rocoto mayo, grated egg and sweet potatoes.
The former video-store space has been transformed into a vibrant, comforting and family-friendly space that speaks to relaxing Latin American values. Buro Architects are the team behind the space. Pimienta and Buro Architects worked together to create a modern space that speaks of Latin America, while feeling no need to dress the building in Latin costume. "Latin America is very broad so it would be close to impossible to make a space look Latin American. At El Atino & Co we will let our Food Laboratory and EA&Co Food Store tell the story of Latin America," says Pimienta.
El Atino & Co.
366 Bridge Road,
Richmond, 3121
https://www.facebook.com/elatinoandco
https://instagram.com/elatino_co/