Cirque d'Ali St Ali celebrates Dine with Heart Fundraiser for Sacred Heart Mission
On Friday, May 5th, St Ali presents Cirque d'Ali, a circus themed party to raise funds for Dine with Heart, Sacred Heart Mission's annual fundraiser.
Circus performers, jugglers, magicians and all manner of performance will delight in this intimate version of a big top, coinciding with lively music to transport guests to a vibrant atmosphere that delights all five senses.
Cirque d'Ali will serve up inventive carnival food created to inspire the whimsy and nostalgia of the circus – truffled popcorn, donuts with crazy fillings and Piccolina Gelateria unique ice cream flavours such as a limited edition St Ali coffee ice cream, buffalo, ricotta and lemon along with classics like peanut butter, cheesecake, chocolate brownie and salted caramel. Champagne, espresso martinis, Tanqueray and Pimms cocktails will be sampled.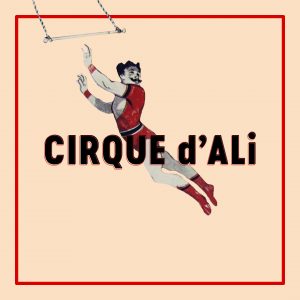 Music will be presented by Mell Hall and Stace Cadet, so join the party and help raise funds for Sacred Heart Mission
Tickets: $75 per person including food and drinks Bookings:
More information:
Friday May 5th 7-9pm
St Ali
12-18 Yarra Place South Melbourne #dinewithheart
For media enquiries contact Fiona Brook fiona@www.zillaandbrook.com.au 03 9690 7000/0407 900 840
and help raise funds to feed those in
Melbourne experiencing homelessness.
https://www.eventbrite.com.au/e/cirque-dali-
st-ali-celebrates-dine-with-heart-fundraiser-for-sacred-
heart-mission-tickets-33511951148
0497 888 002 butler@stali.co