Boutique Theatre presents new Australian works with double-bill performances
Off the back of a successful Melbourne Fringe show, Boutique Theatre presents its first foray into original Australian works with two one-act plays: Madame Bast by Matthew Sini and Don't Tell The Women by Samantha Cunningham, playing 23rd March – 2nd April at Brunswick Mechanics Institute.
In a bid to develop new Australian work, Boutique Theatre presents two stand-alone performances, very different in tone but sharing female-centric themes and diverse characters.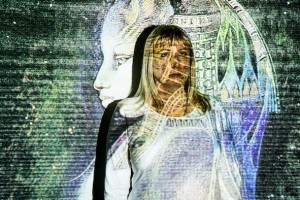 Madame Bast is the story of the sassy, outspoken rationalist Jaz. She doesn't believe in a god or ghosts or any of that 'new-age mumbo jumbo'. But when she jokingly attends a séance hosted by an outrageous psychic medium calling herself Madame Bast, Jaz becomes increasingly haunted by a voice from her past, and struggles to maintain her rationality in the face of the dead not quite staying dead.
Written by Matthew Sini, the play is a quirky comedy about belief, death and psychics obsessed with ancient Egypt. Matthew has written several short plays and was highly commended in the Queensland State Library's Young Writers Award. Madame Bast is his first full-length theatrical work to be staged in Melbourne. He is also part of Boutique Theatre's ensemble.
The second show of the double bill, Don't Tell The Women, is an exploration of relationships from a male perspective. Three men walk into a bar, or so the joke goes; however, no one is laughing all that much in this examination of how men feel about the women in their lives and how they talk to other men about them.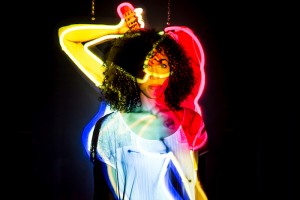 Don't Tell The Women takes a look at what could have been, what might have been and what never was in an honest and sometimes uncomfortable chat at the bar. Written by Samantha Cunningham (By Any Other Name, The Long Walk Theatre) the piece explores male perspectives on relationships, communicating with women and opening up to male friends.
Boutique Theatre was founded by actors/producers Emma Caldwell and Tegan Jones. Having had enough of seeing women under-represented in Australian theatre and the lack of diversity being explored on our stages, Boutique Theatre was created with the desire to make relevant, inclusive and diverse theatre accessible to everyone.
Boutique Theatre was praised during the 2015 Melbourne Fringe Festival for the performance co-directed by Samantha Cunningham, The Intelligent Design of Jenny Chow, receiving four stars from The Age for "a resourceful and inventive production."
Show dates and times:
23rd March- 2nd April, 8pm
(Full $28.50/Concession $26/Group of 8 $26/Cheap Tuesdays $20)
Brunswick Mechanics Institute
www.boutiquetheatre.com.au
Bookings: http://www.trybooking.com/Booking/BookingEventSummary.aspx?eid=181169