BIFB 2015 Announces Workshop Program
The Ballarat International Foto Biennale presents the 2015 Workshop program, a series of master classes for photographers of all levels held by respected industry professionals.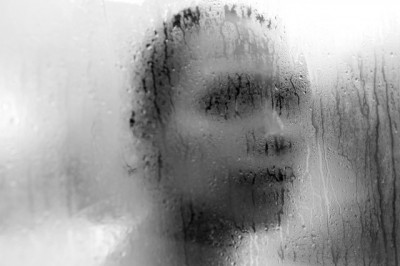 Students will learn new ideas and techniques, furthering their technical and creative skills through theoretical and hands-on work, while gaining exclusive knowledge from some of the best in the business.
BIFB'15 celebrates a significant 10-year milestone. The sixth BIFB is still the only internationally significant photographic event in regional Victoria. The aim of BIFB is to highlight photography and the role it plays in art as central to the issues that inform and shape our society.
Visual Storytelling: the fundamentals of documentary- Dean Sewell & David Maurice Smith
When: August 21, 6pm & August 23, 5pm
Cost: $475This workshop is suitable for photographers looking to enhance their visual story telling abilities. It will provide them with the opportunity to have work reviewed by two award-winning photographers, and learn the fundamental aspects of visual storytelling.
Editing Images and Building a Portfolio – Sally Brownbill
When: August 24, 10am – 4pm
Cost: $150
Students will have their images critically appraised by one of Australia's most respected photographic intermediaries in this workshop, as well as gain invaluable knowledge on how to best present and market their work through folio, website and social media.
Finding the extraordinary in the ordinary – Helga Leunig
When: August 29, 10am – 4pm
Cost: $290
In this workshop, students will learn to look at their lives with a fresh eye, trust their intuition and to stop censoring themselves in order to understand and appreciate the people, objects and landscapes they inhabit and the meaning this brings to their work.
Light Painting Master Class – Peter Solness
When: August 29, 8am & August 30, 12pm
Cost: $275
Pioneer of light painting, Peter Solness, will take students through the creative process of this art form. Discussions, technical notes and practical exercises will take place as students experiment with lighting options and receive expert advice on improving their technique.
Off Camera Flash/Light/Colour – Michelle Dunn
When: August 30, 10am – 4pm
Cost: $295
Professional photographer and filmmaker, Michelle Dunn teaches light, colour and creativity in this workshop. Focusing on using Speedlights on location, students will discover how to create their own light when there is none, making the possibilities of photography endless.
Photography 101 – Oxygen College
When: September 5, 10am – 4pm
Cost: $79
Registered Photography and Visual Arts organisation, Oxygen College, will encourage beginner and intermediate photographers to take their camera off automatic and explore manual mode, combining theory and practical work, including an on location shoot.
All bookings for 2015 Workshop Program can be made at www.ballaratfoto.org
Ballarat International Foto Biennale
22 August – 20 September 2015
www.ballarat.org
Image credit Belinda Mason (2015) Silent Tears – BIFB'15 exhibiting core artist