Ballarat International Foto Biennale Announces New Festival Director
The Board of Ballarat International Foto Biennale is proud to announce the appointment of Fiona Sweet as its new Festival Director.
Sweet is a lifelong advocate for the arts and former head of Sweet Creative, a Melbourne-based design agency that has worked with many of Victoria's leading arts organisations. Sweet has also served on the boards of the Melbourne Fringe, Chamber Made Opera and Australian Graphic Design Association.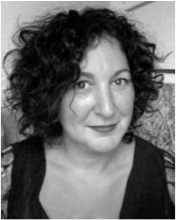 "Our organisation is happy to have found a leader who has what it takes to guide us during our exciting next phase of growth," said BIFB Chair, Phil Harrington. "Fiona possesses the passion and vision necessary for allowing our community to continue to engage with the best photographic arts from here and around the globe."
BIFB is a month-long festival comprising of a Core Program, Fringe Program, seminars and workshops. Founded by outgoing director, Jeff Moorfoot in 2005, BIFB celebrates photography in all its forms featuring local photographers, yet with an international outlook. BIFB proudly announces its seventh festival of photography to be held from August 19 to September 17, 2017.
Sweet says she "looks forward to building upon the past success of the Biennale in 2017, while shaping the event into an ever-changing experience for both participants and patrons."
The BIFB is supported the City of Ballarat and Ballarat Regional Tourism, who recognise the important role the festival plays in its contribution to building the social fabric of Ballarat, the opportunities it provides for community involvement in the arts and its huge economic impact for Ballarat.
Ballarat International Foto Biennale
August 19 to September 17, 2017
www.ballaratfoto.org