Award-winning chef Martin de Korte sells fun for a living at the Northcote Social Club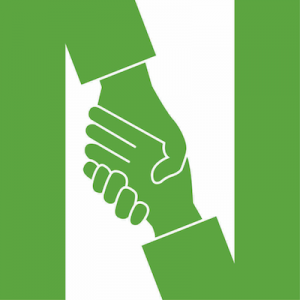 The Northcote Social Club's new head chef, Martin de Korte, is leading the charge at the much- loved pub with a renewed emphasis on food and dining.
His new menu works hand-in-hand with the venue's recent refurbishments, ensuring that NSC is prepped for service for the next ten years of long lunches, laidback dinners and unforgettable nights with friends and family. Popular dishes include the slow-cooked pork belly with crackling and the mini prawn taco with jalapeno relish and lime, both proving irresistible to diners. Robust offerings, including pub classics and an extensive burger menu, are accompanied by a range of share plates and tasty bar snacks.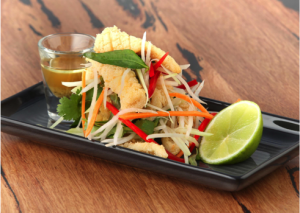 European-trained de Korte is right at home at the Northcote Social Club, where his cooking style combines his grounding in classical cooking with Asian, South American and Americana flavours and techniques.
de Korte is enthusiastic about his new role at the Social Club. "I sell fun for a living – what's not to like!" he said. "Developing a new kitchen culture and environment that supports and enhances passion for innovative food concepts is also a highlight."
Dutch-born de Korte cottoned onto the pleasure of cooking early, enrolling at the age of 13 in the Francois Vatel Culinary Academy in the Netherlands. de Korte studied full-time for four years before training for three years as an apprentice, while also gaining extra work experience in Michelin-starred restaurants and five-star hotels. His passion and respect for all elements of food, produce and cooking is clear in his history of part-time jobs: in addition to working in restaurants in France, Germany and Switzerland, de Korte also held jobs at patisseries, fishmongers and even abattoirs.
Most recently de Korte was chef-owner of an award winning Yarra Valley restaurant. Other notable highlights in de Korte's career include his time as Executive Chef at the Athenaeum Club, Executive Chef at du Monde in The Netherlands, and Executive Sous Chef at the Grand Hyatt Melbourne.
On top of his culinary achievements, de Korte is proud of the five years he spent as a culinary instructor at NMIT. "Giving back to young people and teaching them all aspects of a career path that I gained so much from was extremely satisfying", he said.
The Northcote Social Club kitchen is open daily:
Monday: 4pm-9:30pm
Tuesday to Thursday: 12pm-9:30pm
Friday and Saturday: 12pm-10pm
Sunday: 12pm-9:30pm
Northcote Social Club/ 301 High Street, Northcote
For dining enquiries and bookings: 9489 3917 northcotesocialclub.com