Art Town 2016 Exhibition and Award Announcement April 26 Chapel Off Chapel
The Art Town 2016 live art weekends are finished but the event continues with official Art Town exhibition of completed artworks at Chapel Off Chapel, and the announcement of the winner of Art Town 2016 with prize money of $8000.
The Art Town Exhibition will show big works, such as the GLAD Rappers who knitted a bicycle in Grattan Gardens, and little things like Cathy Speed's contemporary embroidery from Fool Clothing on Greville Street and Tarli Bird's hand stitched maps. A total of 90 artists were selected to produce works during the outdoor art sessions, and will be a part of the final exhibition.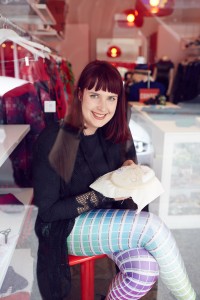 "This year we saw artists in some unexpected places – with the veggies at the Prahran Market, artists on Windsor train station, art being made in the Salvos store, and especially at the Prahran Town Hall," says curator, Margaret Kernich. "The streets, parks and retails spaces were buzzing with artists, and with art lovers all busily discovering more creativity by following their Art Town maps."
If you missed all the intriguing sights of the live art weekends or wish to see the works completed, make a visit to the Art Town Exhibition, from Tuesday 26 April – Saturday 14 May 2016.
To select the winner this year, the panel of judges include:
• Cr Claude Ullin, Mayor of Stonnington
• Bill Sampson, artist
• Deb Stahle, NiteArt and Artwalk Melbourne
• Jarek Wojcek, artist
The stakes have been raised for the artists submitting to the Visual Art Award, with first prize increased to $5,000 and a total prize pool of $8,000 including a People's Choice Award.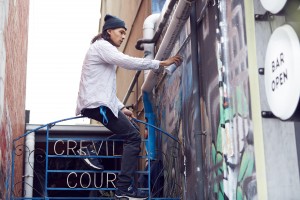 Art Town 2016 Exhibition
Chapel Off Chapel
12 Little Chapel St, Prahran
Opening night: Tuesday April 26
Time: 6-8pm
Exhibition dates: 26 April –14 May 2016
Established in 2010, Art Town is proudly supported by the Chapel Street Precinct. www.arttown.com.au