Acclaimed soul singer Allysha Joy gets into the groove at Kew Court House
Melbourne soul queen Allysha Joy brings exactly what her name suggests: through her gift of song and honeyed, husky vocals with honesty radiating from within. A star on the rise, Joy hits the Fender Rhodes piano for a one off show at Kew Court House on Saturday 10 June, melding jazz, soul and hip-hop into heartfelt songs of activism and the female experience.
Joy has been leading the charge for Melbourne's thriving soul scene for the past two years at the front of Melbourne hip-hop collective 30/70. Winning hearts and minds Joy has had rave reviews at festivals such as WOMADelaide, BigSoun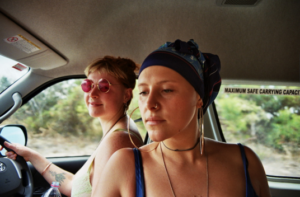 d and Boiler Room.
With a captivating, phenomenal voice described by Triple J's Richard Kingsmill as "magical stuff", Joy now spreads her wings in a solo capacity with her new record, FNFL.
An active member of the Australian soul community, Allysha Joy has performed alongside acts Sampa the Great, MKO, Simon Mavin (Hiatus Kaiyote) as well as performing as a feature artist at the 20th anniversary of Stones Throw Records and at both Stonnington Jazz Festival 2016 and the Melbourne International Jazz Festival 2016.
The vast cultural community of Melbourne music influences Joy's original compositions. Heavily rooted in jazz, Joy's sound reflects her musical upbringing in the church. She writes, as an activist, relevant songs for this country and this world, fully expressing a personal insight into the feminine gaze and encouraging women and men to take hold of their potential.
Catch Joy now at this intimate show before she takes off into international stardom.
The Kew Court House is a small performing arts venue presenting some of Australia's most exciting artists. A former courthouse and police station, the heritagelisted building presents one-of-a-kind experiences that music lovers won't get anywhere else in Melbourne. Allysha Joy – FNFL: https://soundcloud.com/allyshajoy/fnfl-1
CourtHouse Saturday 10 June, 8pm 186 High St, Kew $22 https://www.boroondara.vic.gov.au/events/allysha-joy